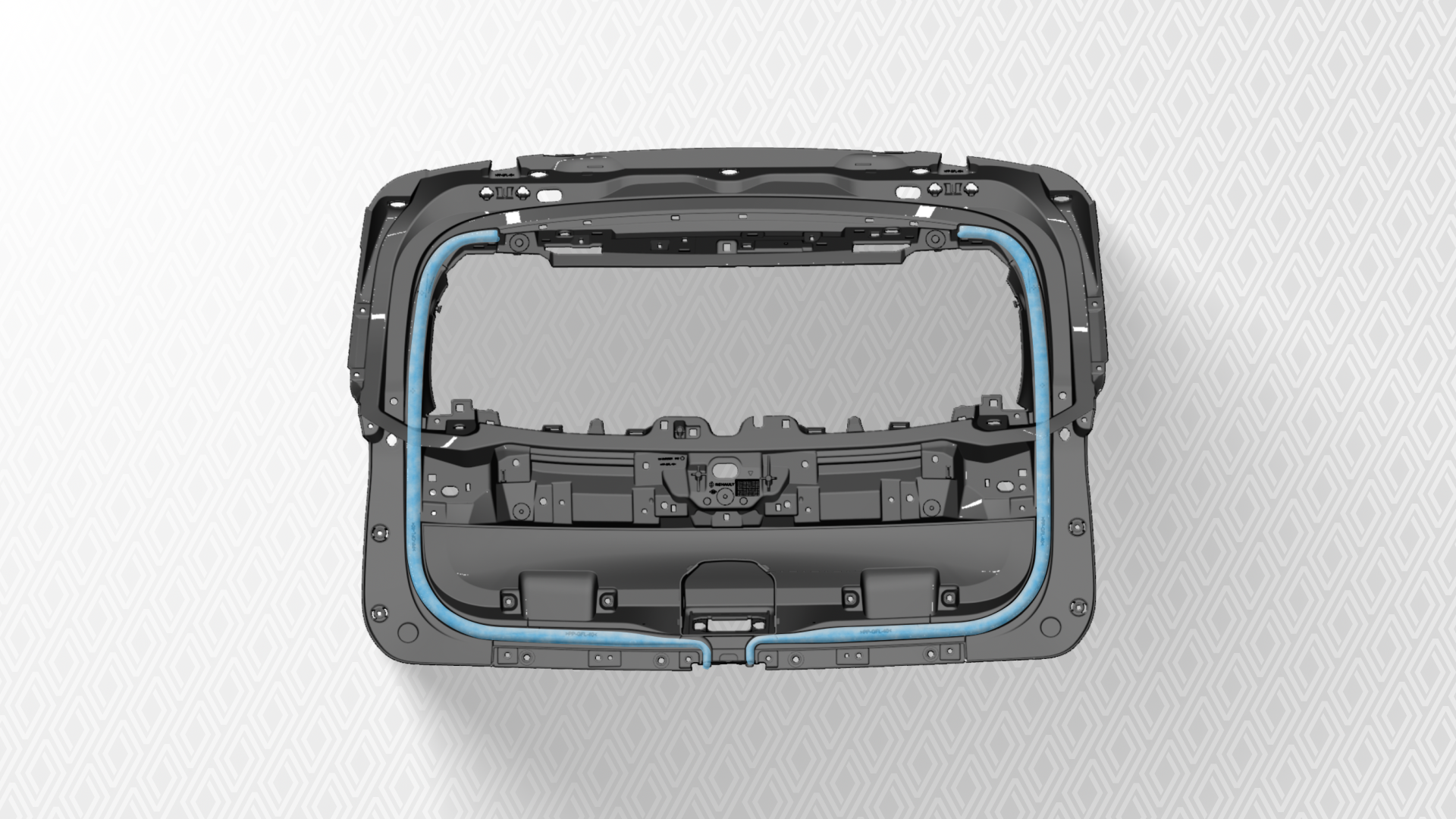 Plastic rear hatchback doors have been used on Renault vehicles for a number of years [and also by rival Citroen, starting in 1982 with the BX] to reduce overall weight. Now the recently launched Megane E-Tech Electric has a new design which is more technically simple than before. The combination of a new design with a new industrial process involving plastic injection means some metal supports are no longer needed and it requires fewer parts to make.
The combination of product design, digital simulations and plastic injection production engineering was first utilised for the Eolab prototype which aimed to reduce vehicle weight to a bare minimum and fuel efficiency to only one litre/100km.
The different inventions used for the new rear hatch gate resulted in the automaker lodging two patents which will also be used on seven other new models, such as the Austral.
"In associating the use of plastic with 'fluid vein' innovation, we had to entirely rethink the design of the rear hatch door. Quite a challenge, but now…, we are a step ahead of the competition," said Herve Maine, plastic injection process specialist at the automaker's production engineering and vehicle prototypes division.
Advantages of innovation
Advantages when comparing with the previous generation of plastic hatch doors include, Renault said: A reduced weight of 4.1 kg/m2, a reduction of 5kg (20%) per part; reduced cost of "a few dozen" euros per part; a more rigid door and fewer parts required for assembly (25), in a simpler process.
New process
The overall structure has been made stronger thanks to water injection assisted moulding. The new process involves using injected water to carve out a groove. The hollow groove acts like a stiffening beam. Plastic removed by the water injection process is then reused to make other parts, reducing overall plastic use.