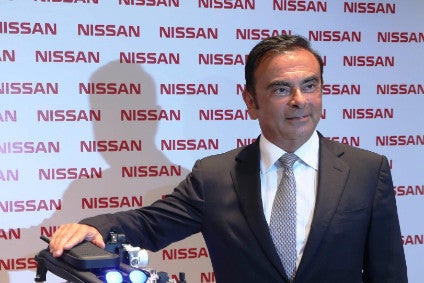 Renault's board is currently (24 January) meeting in Paris with wide expectation the main topic of discussion will be the immediate future of its present CEO, Carlos Ghosn.
The Brazilian-born Ghosn has been incarcerated in a Tokyo detention centre for some time now and faces a trial related to financial misconduct, which he denies.
However, the meeting in Paris looks ominous for his tenure at the helm of the French manufacturer, as reports in France are circulating highly-placed government sources are indicating Ghosn has relinquished his position as chairman and CEO.
"We have no commentary for the moment," a Renault spokesman told just-auto from Paris. "We have a board meeting [now] and after there will be [some] information. [It] is a minimum of one, perhaps two hours."
Reports suggest outgoing Michelin chief, Jean-Dominique Senard will be named as chairman and caretaker CEO, Thierry Bollore made CEO.
Much of the sources suggesting Ghosn has proffered his resignation are emanating from the World Economic Forum in Davos, Switzerland, which French Finance Minister, Bruno Le Maire is currently visiting.
Reports also suggest that once its new management is settled, French officials want work to resume on a new ownership structure cementing the partnership. Nissan is said to be wary of any such move.
Calls to the French Finance Minister's representative in Davos were not immediately returned.