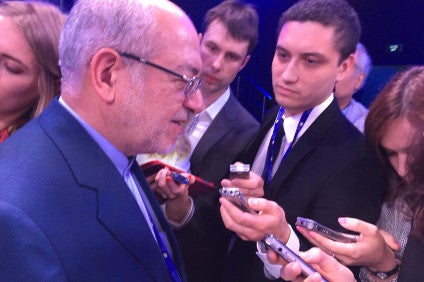 Renault plans a comprehensive joint venture in Iran which will see local vehicle and supplier development and its own vehicle distribution network.
A strategic agreement signed during the Paris show covers the creation of a joint venture between Groupe Renault and the Industrial Development & Renovation Organisation of Iran (IDRO), which, the automaker said, would "enable Renault to grow significantly in the country".
Group sales in Iran rose 56.1% year on year in 2015 to 51,500 vehicles and 4.8% of market share. Growth has remained strong throughout the first eight months of 2016.
Renault will be the majority shareholder in the JV.
"The Iranian government wants to attract foreign investment in the Iranian car industry to bring competitive new products benefiting Iranian customers with respect to standard, quality and safety. Various options have been considered, and because of its continuous presence in the country for more than 12 years, Renault was the ideal partner for this project," said Mohammad Reza Nematzadeh, Iran's minister of industry, mine and trade.
"With a 2m vehicle market projected by 2020, Iran's automobile market has undeniable potential. The signing of this agreement corroborates the strategic choices we have made in Iran and opens a new era by enabling Renault to assume a very strong position," said the automaker's chairman and CEO Carlos Ghosn.
The joint venture will include an engineering and purchasing centre to support local suppliers, as well as a new plant with initial production capacity of 150,000 vehicles per year, which will be added to current capacity of 200,000 vehicles.
The first vehicles produced will be the Symbol and the Duster, beginning in 2018.
For the first time in Iran, Renault will have its own distribution network complete with sales and after-sales dealers.
Renault has been in Iran since 2003 through a joint venture with Saipa and Iran Khodro which has produced 500,000 vehicles to date.
Tondar, Tondar pick-up, Sandero and Sandero Stepway are the models currently built there.