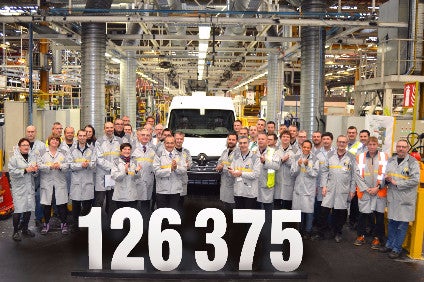 Renault says it will recruit 1,000 staff on permanent contracts in France this year, while also signing 1,000 new apprenticeship agreements.
Under the "Contract for a new dynamic of growth and social development for Renault in France," inked in 2013, Renault made a commitment to hire 760 employees in the second phase of the agreement.
Between 2015 and 2016, 1,000 people were employed on permanent contracts.
"With the agreement signed in 2013, we ensured the continuing activity of our French plants, which are now more competitive, higher-performing and more attractive to our partners," said Renault chairman and CEO, Carlos Ghosn.
"In 2015, this competitiveness boosted our production volume to more than 660,000 vehicles. This 24% increase from 2014 (31% more than in 2013) translated into new hires.
"In 2016, we will again reap the rewards of [the] agreement, and Renault will be recruiting again in France this year."
In 2016, Renault adds the hiring campaign will focus on businesses related to the major industrial projects and technological challenges of the next few years in France, such as self-driving cars, connected cars and alternative energies.
One-half of recruitments will be in Renault plants; the other 50% will occur in other areas of the Group, particularly engineering and services.
The positions will span occupational categories (production workers, technicians, engineers and managers) and target young graduates and experienced candidates.