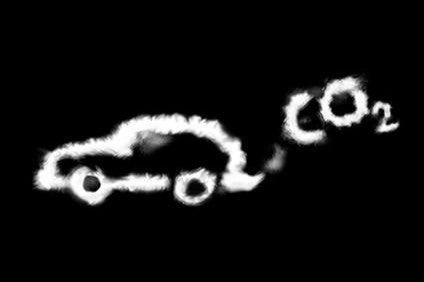 Faurecia estimates there will be no let-up in ever-greater regulatory pressure to drive down emissions, leading it to offer significant weight saving through use of new materials and composites.
Brussels is maintaining its laser focus on emissions – particularly after the Volkswagen situation – with Faurecia also estimating this will trigger even more interest in electric vehicle technology.
The European Commission (EC) has mandated a tough fleet average CO2 target of 95g/km by 2021, phased in from 2020, meaning fuel consumption of 4.1L/100km of petrol or 3.6L/100 km of diesel.
The scale and speed of the stringent legislation can be gauged by the fact CO2 emissions are slated to plunge 40% compared with the 2007 fleet average of 158.7g/km, while Faurecia says it is poised to supply technology and take advantage of the ever-tighter restrictions.
"This [CO2] is a trend which will not relax, you can be sure of that, [while] we are convinced we will see electric vehicles on the road more than today," Faurecia CEO, Patrick Koller told just-auto at last week's Paris Motor Show. "
"We will see more electric vehicles in China and in big cities – globally we are speaking in 2030 of 10% electric vehicles. This is linked to the cost of batteries and recharge time. SCR is the solution to achieve the regulations – we are in 2015 with 50% diesel engines in Europe – this represented 15% of the powertrain mix globally.
"If you make the assumption diesel will go down to 30% in 2025, it is a significant drop."
The EC maintains cars are responsible for around 12% of total European Union emissions of CO2 carbon dioxide (CO2), with Brussels setting mandatory emission reduction targets for new cars. Similar targets have also been set for new vans.
"There is the first step [of] 95g in 2021," Faurecia chief technology officer, Christophe Aufrere added to just-auto in Paris. "The EC is [also] thinking to go beyond that – between 68g and 75g."
To demonstrate how it is contributing to CO2 reduction Faurecia showcased in Paris its 'Future of Composites' – how they can be used for structural and semistructural parts – which will enable an additional 40kg weight reduction representing 4g CO2/km.
Faurecia also showed how its FORCE project – a French research undertaking – will accelerate the development of low-cost carbon fibre for mass market automotive applications.
EU emission limits are set according to the mass of vehicle, using a limit value curve.
The curve means heavier cars are allowed higher emissions than lighter cars. Only the fleet average is regulated, so manufacturers are still able to make vehicles with emissions above the curve provided these are balanced by vehicles below it.