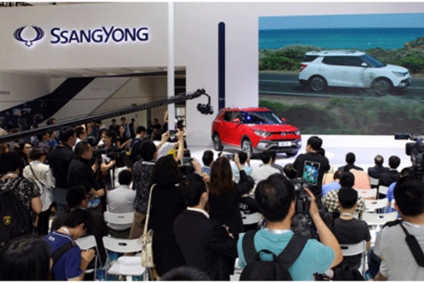 South Korea's Fair Trade Commission (FTC) this week gave the green light for the acquisition of a majority stake in SsangYong Motor by local steel and chemicals firm KG Group, after it found that the takeover would not hurt market competition.
KG Group has agreed to take a 61% stake in the heavily indebted vehicle manufacturer, which has been under court receivership since April of last year, for KRW950bn (US$707m).
Approval of the deal was expected to be a formality given the automaker's weak position in the local auto market. The regulator confirmed it did not expect the acquisition to hamper competition in related markets, including that of cold rolled steel sheets and vehicle manufacturing, adding that the takeover will only help SsangYong Motor normalize its operation and strengthen its competitiveness.
SsangYong's global vehicle sales fell by 21% to 58,281 units in the first seven months of 2022, despite a 6% rise in domestic sales to 34,277 units.
The Seoul Bankruptcy Court is expected to give its final approval for the takeover by the end August, with the deal expected to be completed by 15th October.