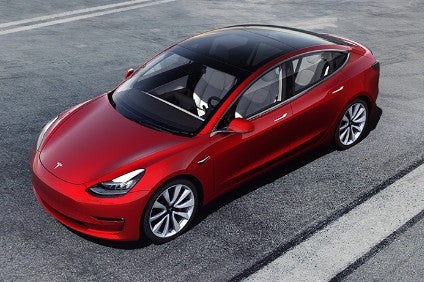 A tally of 12,097 new vehicle sales in New Zealand last month set a December record, according to the Motor Industry Association (MIA).
Registrations were up 44.3% year on year.
The full year total rose 38.3% to 165,287, ahead of the previous record year 2018's 161,519 units.
Last year was the strongest for passenger vehicle and SUV sales, the second strongest for commercials and best year ever overall.
"For 2022 the order book remains strong with long wait lists for popular models," MIA CEO David Crawford said in a statement.
The fleet composition continued to change with more hybrids and EVs in the mix.
December saw 7,561 passenger and 4,536 commercial vehicles newly registered in the country.
Sales of electrified vehicles grew strongly in 2021 with 6,899 BEVs, 2,461 PHEVs and 13,794 hybrids registered compared to 1,554, 756 and 8,667 respectively in 2020.
The small to medium segments accounted for 56% of sales last year. In December, the top segments were SUV medium with 19% market share, SUV compact (17%) and pickup/chassis cab 4×4 with 16% share.
The Ford Ranger again was top selling model last month (778 units), followed by the Mitsubishi Triton (757), Toyota Hilux (644) and the Tesla Model 3 (619).
For the year, the top models were the Ranger (12,580), Hilux (8,430) and Mitsubishi Outlander (6,506).
Toyota remained overall market leader with a 21% market share in December (2,526 units), followed by Mitsubishi (14%; 1,699) and Ford (9%; 1,076).
For the year, the top three were Toyota (18%; 29,258), Mitsubishi (12%; 20,140) and Ford (10%; 17,286, of which the Ranger alone accounted for 12,580 units).
1,133 light and 10 heavy vehicle battery electric vehicles were registered in December. The top sellers were the Tesla Model 3 (619 units), Hyundai Kona (1,380) and Ioniq 5 (70).
The full year's top selling BEVs were the Tesla Model 3 (3,271), MG ZS (872) and Kona (825).
149 plug-in hybrid electric vehicles were registered in December led by the Mitsubishi Eclipse Cross (40), MG HS (39) and Toyota Prius (22).
Hybrids continued their consistent strength with 1,235 registered last month.
Top selling hybrids in 2021 were the Toyota RAV4 (4,596), Corolla (1,987) and Highlander (942).
Toyota retained December market lead for passenger and SUV registrations with 19%, followed by Mitsubishi (12%; 907) and Hyundai (9%; 649).
The top selling passenger and SUV models last month were the Model 3 (619 ) followed by the RAV4 (533) and Outlander (509).
For the full year, the leading passenger and SUV models were the Outlander (6,506), RAV4 (6,212) and Mitsubishi ASX (5,036).
The Model 3 was the first BEV to make a full year top five, in fifth place (3,271).
Toyota regained the commercial vehicle market lead with 23% share (1,052 units) followed by Ford (18%; 824) and Mitsubishi (17%; 792 units.
But Ford retained the full year lead with 26% (13,744), followed by Toyota (21%; 11,375) and Mitsubishi (10%; 5,558).