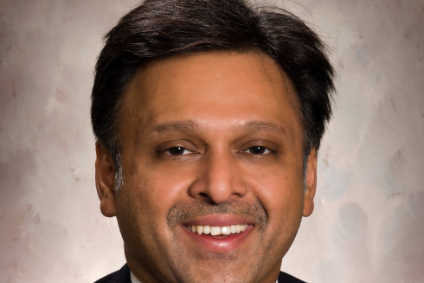 Ford has announced that it has appointed Rajendra "Raj" Rao as CEO of Ford Smart Mobility LLC, Ford's subsidiary specialising in future mobility services.
Rao will report to Jim Hackett, Ford Smart Mobility LLC chairman, and be based in Palo Alto, California.
"Ford Smart Mobility is a significant growth opportunity for Ford," said Hackett. "Raj has deep experience in digital transformation, new business model cultivation and start-up partnerships. He is the right leader to lead the delivery of mobility services globally and bring to life our vision to change the way the world moves."
As CEO, Rao will lead the creation and growth of Ford Smart Mobility LLC's various businesses, including the recently announced City Solutions business, the Chariot shuttle business and Greenfield Labs, Ford Smart Mobility LLC's business model incubator.
Rao has a track record that includes working for iGATE Capital, Brunswick Corporation and, most recently, 3M. As the vice president of digital business model innovation at 3M, Rao led the company's Silicon Valley digital hub and Internet-of-Things projects, based in Redwood City, California.
Rao was in charge of developing new business models for the commercialisation of customer solutions in the connectivity space with a special focus on smart cities, wearables and "digital wellness". Rao also was responsible for championing ecosystem partnerships in collaboration with Silicon Valley accelerators and Internet-of-Things labs.
Prior to 3M, Rao led the international operations of Life Fitness as part of the Brunswick Corporation leadership team.
During his time at Brunswick, Rao also co-created Redberri, an open source XML-based middleware system for connecting systems not originally designed to talk to each other. In addition, he secured several patents for Vivo, a wireless fitness management product used widely in the industry.
"I am energised by the opportunity to develop and grow Ford's new mobility businesses, leveraging the company's inherent strengths," said Rao. "I have spent the better part of my career unleashing the power that exists globally with ecommerce, connected devices and digitization. The opportunity now to apply that experience and passion for innovation to helping Ford change the way the world moves is the perfect culmination."
A native of Bangalore, India, Rao began his career as a financial analyst at Procter & Gamble. He has significant global experience, having worked in and led business operations in Asia, Europe, Middle East and North America. He has a bachelor's degree in economics from the Shri Ram College of Commerce at Delhi University and a master's degree in management from Boston University.
Ford Smart Mobility LLC
Ford Smart Mobility LLC is part of Ford's expanded business model to be both an auto and a mobility company. Ford Smart Mobility LLC is working with Ford's product development, research and advanced engineering, marketing and data analytics teams to develop commercially-ready mobility services and invest in promising mobility-related ventures.
Designed to compete like a startup company, Ford Smart Mobility LLC is designing and building mobility services on its own through its Greenfield Labs business incubation team. It also is collaborating with start-ups and tech companies, such as the company's recent acquisition of Chariot, an app-based, crowd-sourced shuttle company, and its collaboration with Motivate to launch Ford GoBike in San Francisco. In addition, Ford Smart Mobility LLC has established the City Solutions team to lead expanding mobility efforts with key cities worldwide.