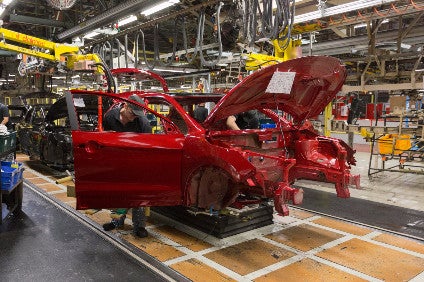 Nissan has now built more Qashqai crossovers than any other car in its 30 years of manufacturing in Europe.
Production at the Sunderland factory in the UK recently passed the previous highest single-name manufacturing total of 2,368,704 units, set by the Micra supermini.
The Qashqai reached 2,368,705 units to overtake the Micra in less than 10 years. The plant produces around 1,200 a day, and, by the end of February 2016, the tallly was 2,398,134 units. No other car in the history of the UK car industry has gone beyond 2m units in such a short period of time, Nissan claimed.
Supply and manufacturing chief Colin Lawther said: "The Qashqai created an entirely new segment when it was first launched and continues to set the standard in crossovers, supporting a record period of growth for Nissan in Europe."
The Qashqai is Nissan's top-selling car in Europe and also the best-selling crossover across the continent, requiring round-the-clock production since 2010.
From next year, the model will be Nissan's first vehicle in Europe to feature 'piloted drive' technology. In the first instance, this will allow the car to drive autonomously and safely in a single lane in heavy traffic conditions on highways. Other developments will follow.
Lawther added: "Qashqai has propelled our Sunderland plant to become the biggest UK car plant of all time and taken Nissan sales in Europe to record levels. With autonomous technologies on the way from next year, Qashqai is helping Nissan raise the bar even higher for crossovers."
Later in 2016, Nissan will mark the 30th anniversary of the Sunderland factory which started production with a Bluebird-badged version of the 1986 Stanza.