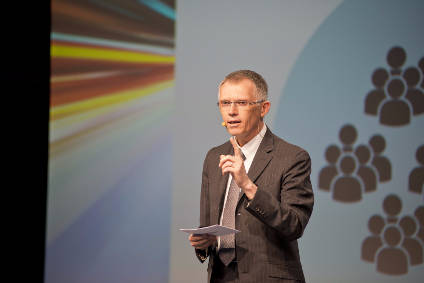 PSA Group chief executive Carlos Tavares has stressed the opportunities ahead for Opel/Vauxhall plants in the new larger group and played down talk of plant closures and job cuts.
Speaking at a press conference in Paris this morning, Tavares noted that his experience in turning PSA around from loss to profit was not founded on plant closures and job cuts as a starting point.
"Firstly, you have to trust the talent of the people to come up with ideas and solutions," he said. "It is simplistic to talk about shutting plants. We have to look at all areas of operations – logistics, quality, process – and there are many things you can do and the workforce and management have to believe they are being given a chance."
Tavares maintained that the new combined company will have an opportunity to set internal benchmarks across all areas of operation. "In this way, we can compare and improve," he said.
"We will give everyone the chance to progress to the benchmark of efficiency and build roadmaps to get to the internal benchmarks. We do not enter an economical problem by that door [job cuts]. We trust people to find solutions. The auto industry is a competition, a very competitive business. That's the starting point."
Tavares also told journalists that PSA will fully respect all agreements in place with Opel/Vauxhall labour unions and representatives. "This is about ethics," he said.
PSA is to acquire GM's European Opel/Vauxhall operations in an EUR2.2bn deal.