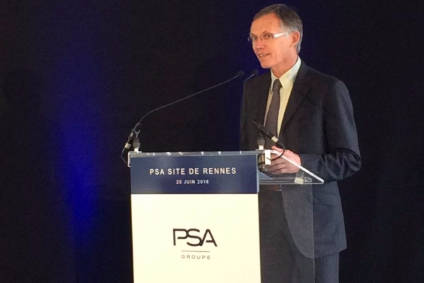 PSA Group chief Carlos Tavares expects planned acquisition Opel/Vauxhall to continue to lose money in 2017, according to remarks at PSA's annual shareholders' meeting.
Reuters reported that he gave credit to GM's European managers but then acknowledged that more losses are probable this year.
"A certain number of good achievements have been made under General Motors' leadership," Tavares reportedly said, highlighting sales growth and reduced losses at the GM brand. "But we must recognise that the losses are real and probably will be again in 2017."
General Motors is planning to sell its loss-making European operations to PSA Group in an EUR2.2bn deal expected to close by the end of this year.
In 2016, GM racked up a USD0.3bn EBIT-adj loss on its European operations, with currency effects from the Brexit-induced depreciation of sterling mainly responsible. Without the negative USD0.3bn impact of Brexit, GM claimed it would have achieved its objective of break-even for the year.
GM also lost a hefty USD200m on its European operations in the first quarter of this year.
Carlos Tavares has stressed the opportunities ahead for Opel/Vauxhall plants in the new larger group and played down talk of plant closures and job cuts.