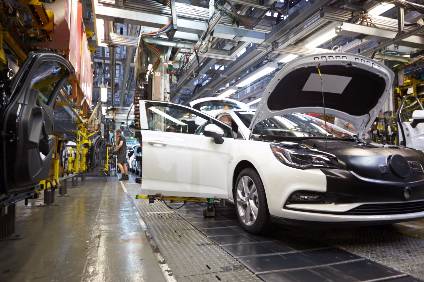 As weekend reports suggested new British prime minister Boris Johnson was ramping up the country's preparation for a no-deal Brexit, in light of the EU's intransigence, PSA's chief continued to threaten the UK with the closure of the Opel-Vauxhall plant at Ellesmere Port near Liverpool.
PSA has said it would move all production from Ellesmere Port if Brexit makes it unprofitable.
According to the BBC, Carlos Tavares told the Financial Times the carmaker has alternatives to the plant which it could use.
The move would probably lead to the closure of the site, the FT said, threatening 1,000 jobs.
That would leave Vauxhall's Luton-based van plant as its last presence in the UK.
"Frankly I would prefer to put it [the Astra car] in Ellesmere Port but if the conditions are bad and I cannot make it profitable, then I have to protect the rest of the company and I will not do it," Tavares told the paper.
"We have an alternative to Ellesmere Port."
In June, the carmaker announced plans to manufacture the next generation of the Astra, its best selling car, in Ellesmere Port and another factory in Germany. At the time, it warned that its decision would depend on the final Brexit terms.
However, Tavares has now gone further, indicating that the firm has another plant in mind should the UK leave the EU without a deal. PSA has 16 vehicle assembly plants across Europe so is not short of choice. Gliwice in Poland has previously built Astra variants and Zaragoza in Spain is another ex-GM facility with experience of building both PSA and former GM models on the same platform.
In an official statement on Monday, PSA later confirmed to the BBC the group was still looking to manufacture the next generation Astra at Russelsheim and Ellesmere Port.
But it warned that the final decision on the role of the Ellesmere Port plant would be conditional on the "final terms of the UK's exit from the European Union".
PSA had quit UK car assembly in 2007 but inherited the Vauxhall car and van plants with its later acquisition of GM Europe.
It closed its last plant from the Rootes, Chrysler UK and PSA era back in 2007 and subsequently sold the Ryton site. The factory near Coventry was eventually demolished and is now a distribution park. PSA's UK head office sits on the edge of the former Stoke site closer in to Coventry city centre which was also wound down and sold and is now a new housing estate.