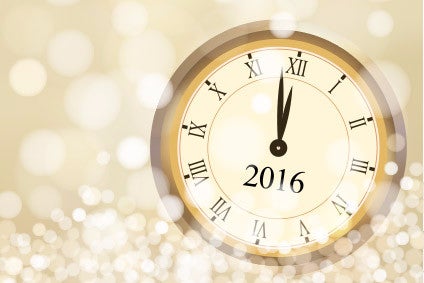 PSA and Renault have dramatically upped their financial commitments to threatened stamping supplier, GM&S, offering to guarantee EUR50m (US$58m) of orders each for the next five years in order to avoid the component producer facing liquidation.
Both French automakers – GM&S' major clients – were previously "asked" by the French government to increase orders to a total of EUR25m – a decision some outside France view as baffling but which may be connected to the country's internal politics following the election of a new President and Parliament.
Despite only employing 277 staff, the La Souterraine-based supplier in the Creuse region and now in the hands of the Tribunal de Commerce de Poitiers, has triggered massive media coverage and is widely being viewed as the first real litmus test of newly-elected President Emmanuel Macron's fledgling industrial relations policy.
Hardline French union, Confédération Générale du Travail (CGT) had already blockaded the factory, threatening to detonate gas cylinders attached to a tower, while machinery was destroyed using welding torches and some of PSA and Renault's sites subject to blockades.
The foundry is the second-largest employer in the region and labour organisations are fearful for the future job prospects of its ageing staff should they be made redundant following any potential liquidation.
Meanwhile, PSA has been forced to hire helicopters to deliver parts such as brake discs and crankcases to its Sept-Sons plant in the Allier Department after GM&S staff also obstructed the site, leading a nervous French government to send Economy Minister, Bruno Le Maire and his Secretary of State, Benjamin Griveaux to La Souterraine to negotiate with unions.
The one buyer thought to be seriously interested in GM&S, GMD, is now considering the improved order guarantees, while the Tribunal de Commerce de Poitiers, handling the legal situation, is due to deliver its verdict concerning the supplier's future status next Monday (24 July).
PSA also angrily refuted suggestions from the French government this week it was not willing to participate in a financing deal suggested by Paris, regretting "erroneous information" put out by the Economy Ministry and insisting its proposals met the expectations of GMD.
"There was at the beginning of the week a press release from the government, which said PSA was not ready to invest," a PSA spokesman told just-auto from Paris. "We released this immediately after: saying we confirm our commitment. We have always supported GM&S.
"We made things clear – we had a meeting with the buyer so we could clarify the situation – the government was there as well represented by the Ministry of the Economy. We are proposing EUR50m of contracts [during] five years, adding EUR14m compared to EUR36m."
However, PSA also issued a stark warning against any further direct action by staff, which it insisted would be regarded as "aggression" towards its own 70,000 employees in France and which would see it walk away from any commitment.
Renault has equally guaranteed EUR50m of orders for the next five years, as well as matching a French State commitment of EUR5m to modernise GM&S' plant.
GM&S was not immediately available for comment.