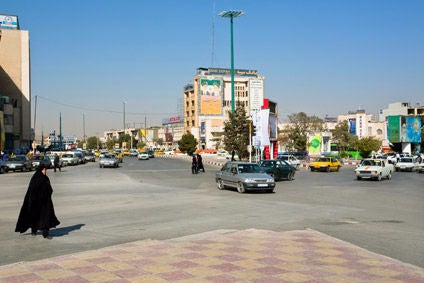 PSA Peugeot Citroen is declining to comment on reports it will pay Iran Khodro (IKCO) EUR400m (US$447m) 'compensation' for the years international economic sanctions were imposed against Tehran.
Many of the most punitive sanctions were lifted last month in exchange for Iran agreeing to a comprehensive nuclear facilities compliance programme, with PSA one of the first automotive companies to announce a major tie-up with IKCO.
The French automaker revealed a US$436m joint venture deal, which mandates 40% of components must be sourced in Iran, but it remains unclear whether or not this forms part of any compensation package as part of the agreement.
PSA and IKCO will set up as a 50:50 joint venture, which will see a Tehran facility established to produce vehicles and whose platform the Iranian company will share to develop its own models as well as the 208, 2008 and 301 Peugeot cars.
"We have no more commentary on the subject," a PSA spokesman told just-auto from Paris. "We don't make comments on [the] figures that were [speculated on]. Of course [we saw the reports].
"The [PSA-IKCO] closing will be in June and at that moment we can comment more on the situation. There are no more elements than what was given in January."
French supplier association, FIEV, has created a 'Club Iran' subsidiary, building on six visits to the country in order to cement component manufacturer relationships and its presdient, Didier Hedin, insists the country represents significant future opportunity.
"I think there is huge potential with Iranian production of cars," Hedin told just-auto from Paris.
"The target [is] to reach around 3m cars in 2025 with around 2m in 2020. Two million is good; if you compare in Europe with Spain, France, Italy, UK, it is around this point we are playing."
Iran Khodro was not immediately available for comment from Tehran.