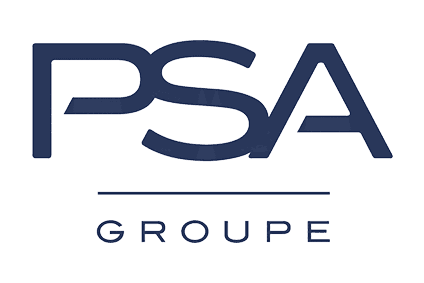 PSA has extended the shutdown of its operations in Wuhan to 14 February as the coronavirus continues to spread worldwide.
Two repatriation flights – one involving an Air Force aircraft and the other a civil airliner – have evacuted a large proportion of French and European citizens – including PSA employees – back to Marseilles where they are now being quarantined for two weeks.
PSA has 38 expatriate staff in Wuhan, although it was not immediately clear how many of these had returned on the repatriation flights.
Hubei Province – in which Wuhan is situated – issued the directive to extend the Chinese Lunar New holidays – themselves already stretched to 2 February by a further 12 days as authorities struggle to contain the virus whose death toll has now reached 361.
Wuhan is at the epicentre of the coronavirus crisis and where several French companies including PSA, Renault, Faurecia, Plastic Omnium and Valeo have operations and to where Beijing has sent thousands of medical staff in a bid to combat the outbreak.
Ford and Renault have already said that they will keep plants shut until 10 February, a week beyond the end of the Chinese new year holidays, while PSA operates through its joint venture [Dongfeng Peugeot-Citroen Automobile – DPCA].
"We are delighted with the return of our expatriates and their families back to French soil," said a PSA statement sent to just-auto. "We thank the French authorities who put this plan into place.
"PSA remains mobilised with its DFM [Dongfeng Motor ] partner to put in place all measures which will take care of staff from its Chinese joint venture, in full collaboration with the authorities and regularly informing employees of instructions to follow.
"Concerning production, the Hubei government has issued instructions and factories will be closed until 14 February."
Information today from the National Health Commission of the People's Republic of China, says as of 12 o'clock midnight on 2 February, there were 17,205 reports of confirmed cases (three cases reduced by Beijing and one by Jiangxi province after verification) and 361 deaths in 31 provincial-level regions on the Chinese mainland.
In all, 475 patients had been cured and discharged from hospital. There still remain 21,558 suspected cases and 2,296 patients in a serious condition.
China's New Year holiday period traditionally sees tens of millions of people travelling back to their provinces, which could now create a significant headache for Beijing as that vast population seeks to return to work, even given the extended shutdown period.
The State Council for the People's Republic of China has permitted some provinces to adopt flexible schedules for industries to resume work after the Lunar New Year holiday, stressing the resumption of industries essential for preventing and controlling the virus.
The move, noted the State Council, will prevent large population flows as the holiday ends.
"Priority should be given to Hubei, especially Wuhan, in securing supplies used for epidemic prevention and control," noted the State Council.
"Hospital construction should be accelerated and medical staff should be guaranteed by dispatching more professional personnel majoring at respiration, critical diseases and nursing care from across the country.
"Related factories should return to work and reach target outputs at a quicker pace to make up the gaps in key medical materials such as medical masks and protective suits in Hubei."