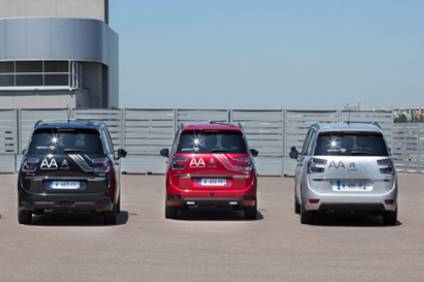 Groupe PSA has outlined the major elements and timeline for its rollout of vehicles with autonomous drive capability.
The company says it is rolling out its Autonomous Vehicle for All (AVA) program with the aim of offering its customers cars equipped with safe, reliable, intuitive and easily accessible autonomous functions.
Early driving assistance functions are currently available on some Peugeot, Citroën and DS models. Automated driving functions will now be rolled out, starting in 2018, it says. From 2020 onwards, new and progressively autonomous functions will offer drivers the 'possibility of delegating driving to the vehicle without supervision.'
PSA says they will allow the driver to experience his journey differently, without constraints and fatigue, especially in monotonous driving situations. The technology, it says, will be accessible to all thanks to 'simple and intuitive interfaces'.
The company is developing a new electronic architecture (NEA) that it says 'guarantees safe operation in all situations, passenger safety and data security'. PSA says it has been devloped for modularity and scalability.
PSA is also investigating 'perception technologies' that it says serve to reconstruct the vehicle's environment, backed up by automatic control algorithms integrating artificial intelligence building blocks.
It is also actively involved in changes to regulations and standards in response to the arrival of autonomous cars, including approvals and harmonisation of infrastructure.
PSA says that driving assistance functions that are already fitted to the Peugeot 3008 and 5008, the Citroën C4 Picasso and SpaceTourer, will 'soon be featured on the DS 7 CROSSBACK'.