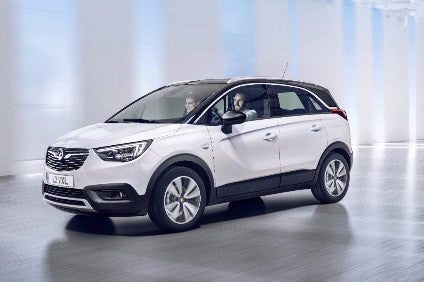 The sale of General Motors' European Opel unit to PSA Group is looking more likely and could be announced as early as Monday, according to a flurry of news reports.
Suppliers and a European government appear to be anticipating the deal will go ahead and that they will benefit from the merger.
Sources told Reuters progress on discussions of such matters as Opel pension liabilities had made progress.
PSA needs to hold a board meeting to be held before the acquisition can be announced, Reuters sources "close to the discussions" said, adding talks were not over and there was still no guarantee a definitive deal would be reached, or the PSA board would approve it.
"Things are advancing as they should," said one source close to PSA. "There's a sense of confidence now."
Spokespeople for PSA and Opel declined to comment to Reuters.
If the buy was announced on Monday, it would be on the eve of the Geneva show where the first models jointly developed under a five year old PSA/GM partnership will make their debut to media on Tuesday.
According to Reuters, analysts peg GM's European pensions deficit between US$8bn and $10bn with Opel in Germany accounting for most and Vauxhall for $1.1bn.
A news agency source said talks hit a difficult patch this week when GM demanded restrictions on Opel sales in China in return for covering part of the pensions shortfall. GM also wanted to limit its pensions contribution to $1-2bn, a source told Reuters.
Earlier reports: GM CEO cautious on Opel sale
COMMENT – Europe's race to the bottom and the squeezed middle