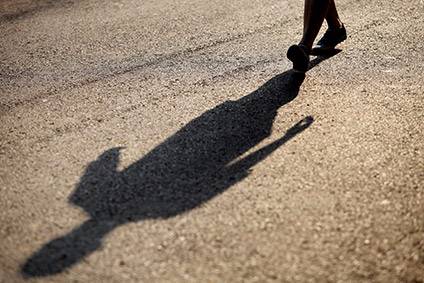 PSA says it has other suppliers lined up should stamping supplier, GM&S enter liquidation next week after a fraught stand-off which has seen footage of disgruntled staff destroying plant machinery and attaching gas cylinders to a factory tower.
The French automaker – which notes it has known about supplier's difficulties "for some time" – accounts for the lion's share of GM&S work – currently around 55% or EUR11m (US$9.5m) but a lack of orders could see the company employing 279 people being wound up next week (23 May).
Despite the small size of the La Souterraine supplier based in central France, its plight has garnered huge attention in the French media as desperate employees seek to hitch the issue of the future of domestic manufacturing to the first week of President Emmanuel Macron's administration headed by Prime Minister, Edouard Philippe.
The issue has concentrated minds as unions have wrecked machinery in the plant, while also attaching gas cylinders to a tower, which they are threatening to blow up.
Severe difficulties in securing further orders are threatening the future of the La Souterraine supplier with unions calling for urgent round table talks between the company, the French State, regional authorities and the manufacturers involved, with the plethora of actors due to meet shortly in La Creuse.
"It is very precarious for GM&S," a PSA spokesman told just-auto from Paris. "We have not abandoned them – we have maintained our orders – other clients abandoned GM&S.
"We have paid the raw materials so they [can] produce – that means iron and steel. We decided to maintain our turnover at EUR11m.
"We need these parts – we are not receiving them. In France it is not question of having a debate about delocalisation, but we can't stop our factories. Parts made by GM&S are made by [other] factories in France.
"We are working to find other solutions. We have to start again and find a buyer – we have never stopped to propose solutions and find a buyer. PSA has talked to potential buyers – it is GMD and Magneto. It is 23 May which is the deadline – time is pressing."
Unless a buyer steps forward rapidly with a concrete plan, GM&S is slated for liquidation on 23 May, but it would be a major blow to the fledgling Macron era, should the issue, which has garnered widespread media coverage in France, emerge as an early casualty of his Presidency.
Renault says it will guarantee work for the beleaguered stamping supplier, but cautions it has alternatives should the company enter liquidation.