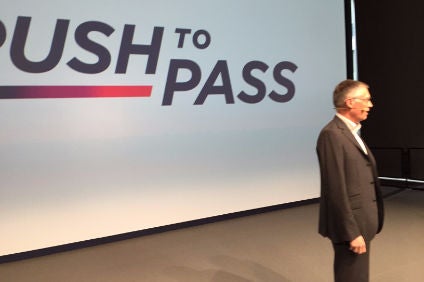 PSA Groupe says it is aiming for the 1m vehicle mark in China and South East Asia as the manfacturer looks to ramp up sales in a major new drive.
The French constructor, comprising the Peugeot, Citroen and DS brands, unveiled its new 'Push to Pass initiative in Paris this week, comprising the launch of a 1t pick-up, seven hybrids and four electric vehicles, as well as a ten-year programme to restart operations in North America and follows the automaker's 'Back in the Race' drive, which has seen a return to profitability.
"China and South East Asia – we would like to reach 1m vehicles by 2018 – profitability with two joint ventures we have in that region," said PSA Groupe chairman Carlos Tavares at a press conference to highlight Push to Pass in the French capital.
"There is a battle in the Chinese market at present [but], we have a great opportunity. We are [also] going to start constructing a plant in Asean by 2018."
Moving on to other global regions, Tavares noted Latin America was becoming "more interesting" for the automaker. "Now it is quite profitable, we had better invest with new products and new initiatives," he added. "We are going to keep localised integration up to 85% in 2021.
"Eurasia is quite a challenging region with the Russian market. We are confirming the commitment we made in the Back in the Race plan and really break even in 2017. At the latest, this division will become profitable next year.
"Improvement of [Russian] localised content up [to] 75% to hedge ourselves against foreign exchange."
The PSA chief cited Africa and the Middle East as a "profitable growth cluster," highlighting the inking of the recent deal with Iran where it is targeting 300,000 sales by 2021, while it is also attempting to set up a plant in Algeria.
"This ambition for international growth is to alleviate…certain markets," added Tavares. "Remember we have 121 regional product launches in the next six years – that figure is quite outstanding.
"We acknowledge LCV customers have very specific needs and we set up a dedicated business unit totally serving our customers.
"To manufacture a 1t pick-up truck, to conquer new areas. Our LCV overseas sales will be multiplied by three."