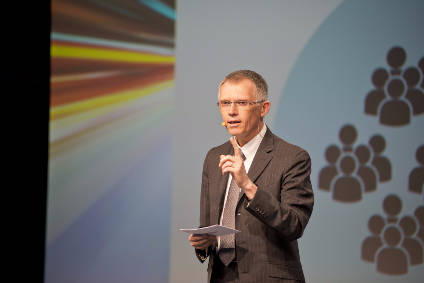 PSA Groupe says it believes it is shaking off the "tyranny of automotive business cycles" and now has a sustainable operation after turning round previous heavy losses to record a EUR1.2bn (US$1.4bn) profit last year.
As well as posting figures in the black, the French automaker's focus on cost has also seen EUR1.5bn savings ploughed back into engineering departments, which are about to embark on an intensive programme of launches in the next few years.
"Our performance is now becoming sustainable and little by little, liberating itself from the tyranny of automotive business cycles," said PSA chairman, Carlos Tavares at the launch yesterday (5 April) of the manufacturer's 'Push to Pass' new models plan.
"The digital transformation of the company will enable us to be more fluid, better connected to the customer and will give us an efficiency boost as it will allow us to dematerialise a certain number of activities.
"There is still a great deal to be done and a great deal of further potential to be unleashed. We want our vehicles to appear almost new at three years old so our leasing business performs well. Clearly we are going to have a lot of products, a lot of launches. We have have decided to complete our core model strategy, which include [s] 26 new passenger cars [and] are going to supplement this with eight LCVs.
"We have also made the decision to launch a pick-up truck with a 1t payload. This is essential for certain markets like [the] Middle East, Latin America and Asia. In every region we will have a new Peugeot, new Citroen and new DS every year – an unprecedented technological and product blitz."
Tavares added PSA would continue with its electrification and plug-in hybrid programme, with four of the former and seven of the latter available from 2021, as well as pursue a "robust road-map" for autonomous driving.
The PSA chief noted the Citroen brand would be "people-minded," as 12 new vehicles are launched in the coming years with the aim of adding 30% volume by 2021, while DS would remain a flagship.
"DS is the brand which will communicate the French avant-garde approach," said Tavares. "The ability to express sophistication compared to the competitors.
"France represents our most important core. France is at the very core of strategic initiatives."