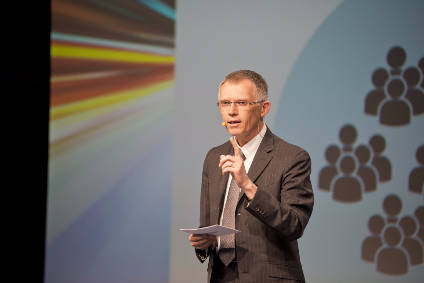 Groupe PSA and Fiat-Chrysler Automobiles (FCA) are reportedly discussing a partnership to develop and make cars together in Europe, according to a Bloomberg report.
The Bloomberg report – citing people familiar with the talks – says the two companies have been holding preliminary discussions to work together on a 'super platform' to reduce costs.
PSA has made no secret of its search for a collaborative partner – in an alliance or merger – and FCA is said to be open to working with another carmaker, such as PSA, to cut costs through larger scale economies.
The Bloomberg report said that any eventual partnership will likely include sharing investments for new electrified cars. It also said that the focus of the talks between the two carmakers is the project itself, rather than a deeper combination such as a merger – though that isn't being ruled out for the longer term.
PSA chief Carlos Tavares told the Wall Street Journal over the weekend that PSA is in "continuous discussions with our partners".
The Financial Times reported last week that FCA chairman and Fiat family investor group chief John Elkann is making a push for a tie-up with another car company, with PSA leading the field of possible partners. The newspaper reported that Elkann has been in talks with Peugeot, but also added that nothing is imminent. However, there is also speculation that FCA is a target for PSA rival Renault as part of its strategy to build its Alliance with Nissan via a merger and adding another OEM. Analysts note, though, that Renault will have a task on its hands to rebuild its dented relationship with Nissan following the Ghosn affair.