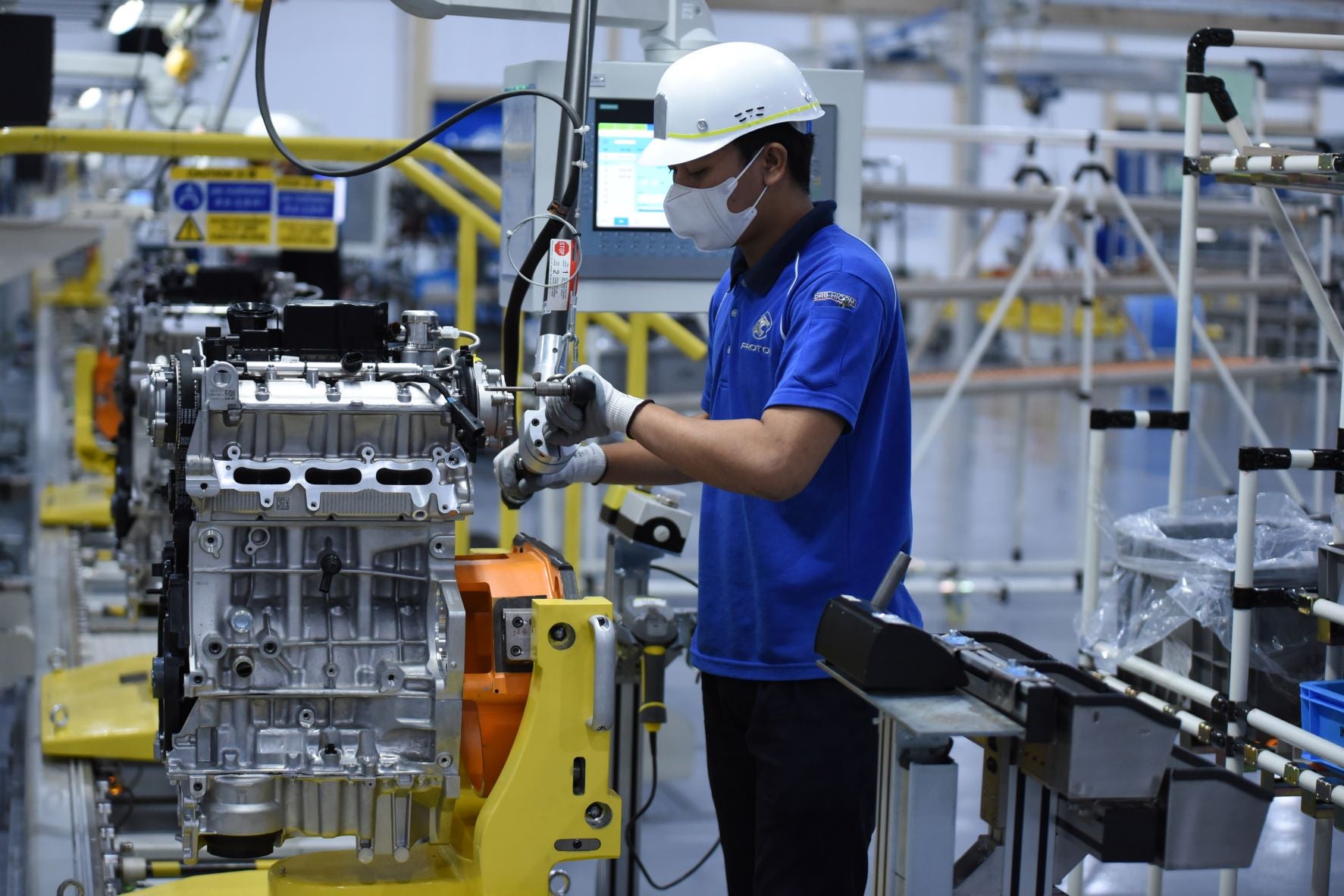 Malaysia's Proton Holdings said it had installed a new engine assembly line at its Tanjung Malim plant in Perak with annual capacity for 180,000 engines on three shifts.
The company said the new line became operational last April, making Geely's three cylinder, 1.5-litre Turbo Gasoline Direct Injection (TGDI ) engine, the first time that had been assembled outside China. The company said these engines had been fitted to 750,000 vehicles produced by Geely in China to date.
Proton claimed the Tanjung Malim engine and powertrain facility was one of the most advanced in the country, covering an area of 18,000 sq m and employing 202 workers. The new engine uses 72 components supplied by 19 Malaysian based manufacturers and a further four from suppliers within the ASEAN region.
Proton added it planned to launch three new models by 2024, including an electric vehicle (EV) and a new compact sedan model codenamed S50. All are expected to be supplied by its strategic partner Zhejiang Geely Holding Group which has a 49.9% stake in the Malaysian automaker. So far Proton has put into production two Geely models, the X70 and X50 SUVs.