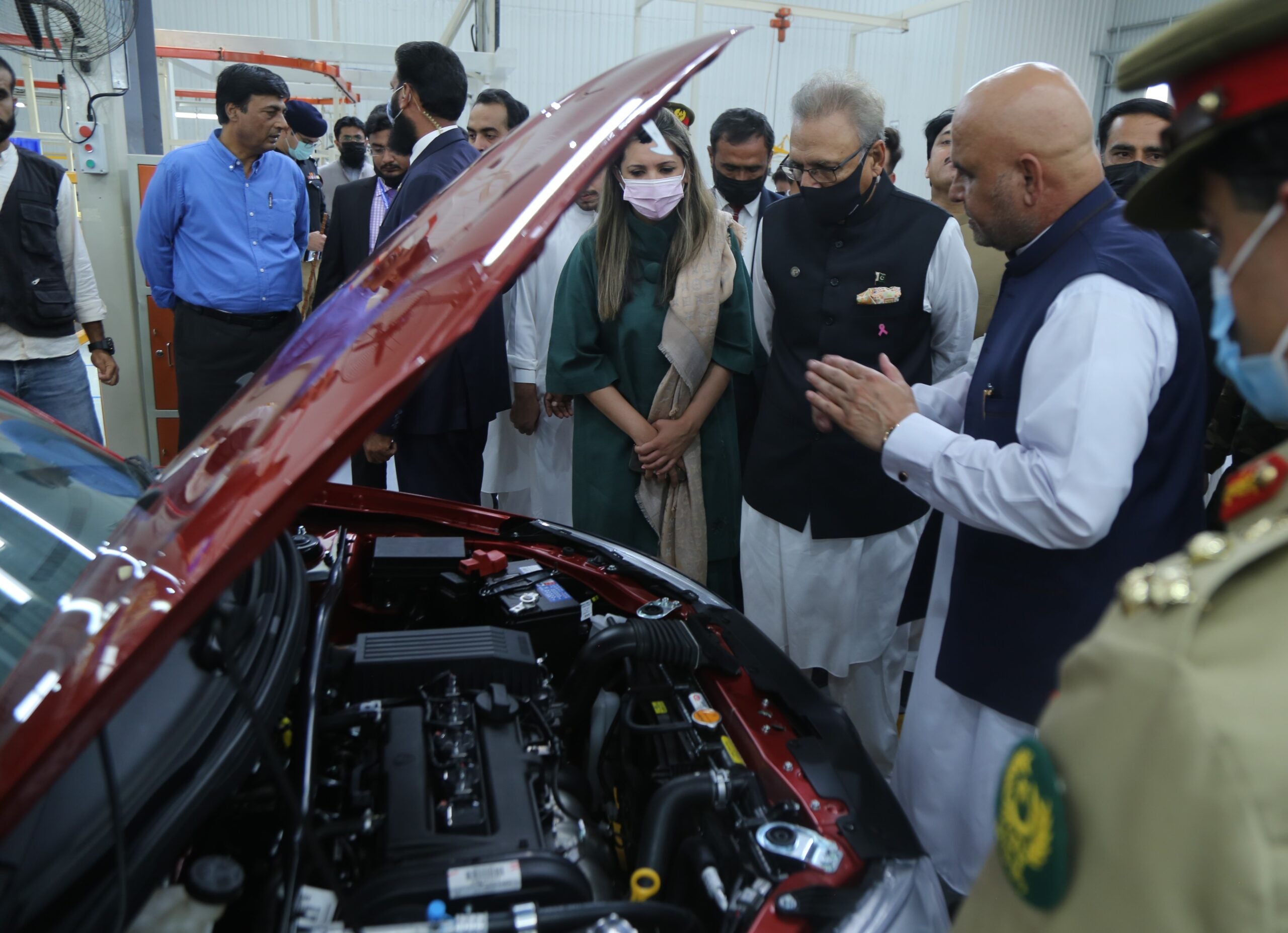 Malaysia's first national car company Proton Holdings said production of its Saga sub-compact car had begun in Pakistan in a newly-built assembly plant owned by its exclusive local importer and distributor Al-Haj Automotive.
The opening ceremony for the US$20m facility, located in Karachi, a port city, was attended by Pakistan's president Arif Alvi.
The plant, which would supply mainly the local market, had an initial annual capacity of 25,000 units and was expected to significantly lift Proton's overseas sales. The automaker said its last exports of assembled models to Pakistan had already been shipped, with locally assembled models now set to meet future demand.
Al-Haj Automotive CEO Hilal Khan Alfridi said at the ceremony: "We are confident our new assembly plant will set new industry standards and enable us to introduce more products that meet the international quality levels set by Proton."
A second model, the Geely-based X70 compact SUV, was scheduled to go into production in December 2021. Proton said it currently had 20 engineers stationed in the Karachi plant to assist in assembly operations.
Proton CEO Roslan Abdullah said: "Demand for Proton models in Pakistan is strong," adding Al-Haj Automotive had already received 2,500 orders for the Saga and 2,000 for the X70.
Proton's global sales were just over 73,000 units in the first nine months of the year, with third quarter sales severely affected by Covid lockdowns in Malaysia and elsewhere. Exports were estimated to have accounted for less than 10%.