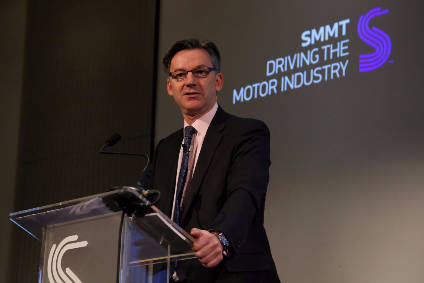 UK trade association, The Society of Motor Manufacturers and Traders (SMMT) says any imposition of tariffs resulting from Britain's exit from the European Union (EU) could add GBP2.7bn (US$3.4bn) to the cost of vehicles.
British Prime Minister, Theresa May has said she will instigate the leaving mechanism of Article 50 to quit Brussels by March next year, but there is no indication yet of whether or not the UK could continue to enjoy tariff-free access to European markets or if it would have World Trade Organisation levies of 10%.
"We face the unprecedented challenge of leaving the EU and redefining our relationship with the rest of the world," said SMMT chief executive, Mike Hawes at this week's annual dinner in London, which marked the centenary of the body. "A 10% tariff would add GBP2.7bn to the total cost of cars sold in the UK.
"That would lead to a dramatic fall in the market. If we get it wrong, it could set back our industry for a generation, if not permanently. We will continue to work with government to have the best deal for the UK."
Despite the uncertainty, the SMMT head praised the recent decision of Nissan to commit to future production at its Sunderland plant in North East England as "fantastic," with the Japanese automaker pledging to make the next Qashqai there as well as add manufacture of the redesigned X-Trail.
"We do have plenty to celebrate – global demand for our products and an automotive workforce that is the most productive in Europe," added Hawes.
"But the industry does face significant challenges."