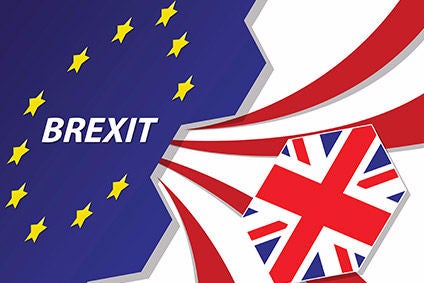 The latest just-auto survey of the auto industry measuring business confidence following the UK's Brexit vote shows some deterioration to sentiment.
The October survey results showed confidence in short-term prospects (3-12 months out) for the global auto industry has fallen over the past three months. While almost 40% of respondents (down from 50% in the last survey) said there was no change in how they feel about prospects for the next year, from three months ago, some 50% said that confidence had been reduced (which compares with 30% in the last survey).
When asked to rate confidence on prospects for the global automotive industry 3-12 months out, on a scale of 1-10, auto industry respondents averaged a score of 6.1, which compares with 6.4 when last surveyed (in July).
However, respondents also highlighted regional European concerns and a number expressed worries over the UK's manufacturing position outside of the EU and amid prolonged uncertainty over future UK-EU trading arrangements.
The survey also confirmed – once again – a widespread belief that the full consequences for the global auto industry of the UK decision to leave the EU will take a number of years to become clear. Almost half of respondents expect the full consequences to be understood after a period of two years and another third think it will take five years. Some 7% of respondents opted for ten years or more.
"The survey results point to some deterioration in sentiment," said Dave Leggett, just-auto's editor. "But the survey did take place ahead of the Nissan decision to put future investment at its plant in the UK. That may well be causing some uplift to sentiment regarding the UK position now.
"There are clearly regional concerns for the sector in Europe amid the ongoing uncertainties over the future of UK-EU trading arrangements. At a global level, other factors will clearly come into play in terms of the industry's outlook – as we have seen in the US this week."