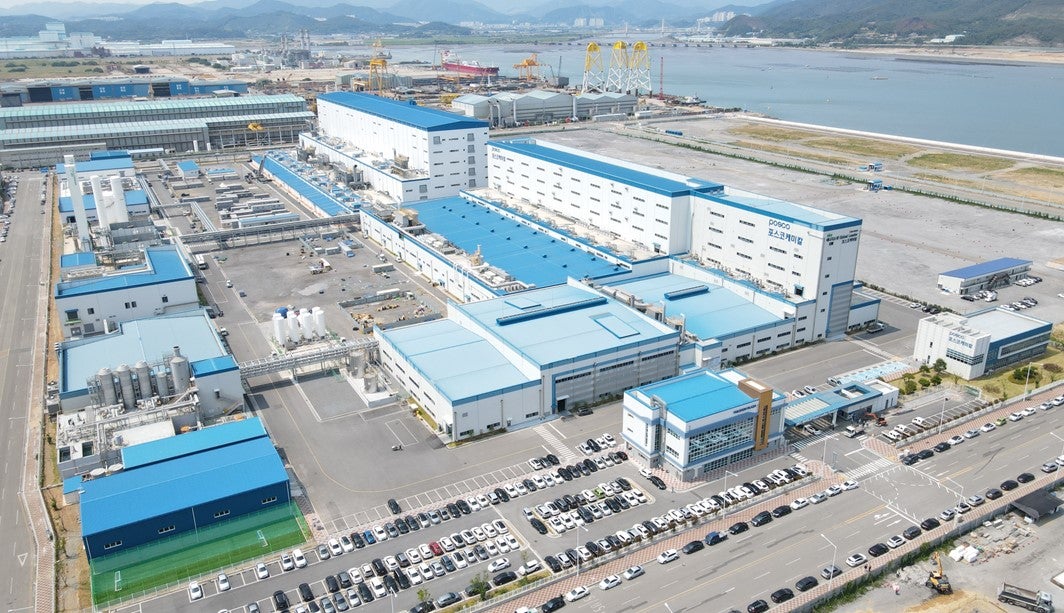 POSCO FUTURE M, the battery materials unit of South Korea's Posco Holdings, announced plans to invest KRW615bn (US$462m) to expand capacity for high nickel cathodes by an additional 46,000 tons per year by the end of 2025.
The company is positioning itself as a key supplier of battery components as it anticipates strong future growth in global electric vehicle (EV) demand.
Posco Future M, renamed from Posco Chemical Company earlier this year, said it would begin construction of the new materials processing facility in the second half of this year in the port city of Pohang, where Posco Group is based.
This was in addition to two plants currently under construction in Pohang, each with capacity of 30,000 tons/year.
Cathodes typically account for around 40% of the total cost of an EV battery. This latest investment will lift the company's planned production capacity to 270,000 tons per year within three years. It currently has a plant in Gwangyang with capacity of 90,000 tons/year and a much smaller domestic plant located in North Gyeongsang province.
The company is also building two plants overseas, in China's Zhejiang Province as part of a joint venture with Huayou Cobalt and in Canada's Quebec province in a joint venture with General Motors, each with capacity of 30,000 tons.