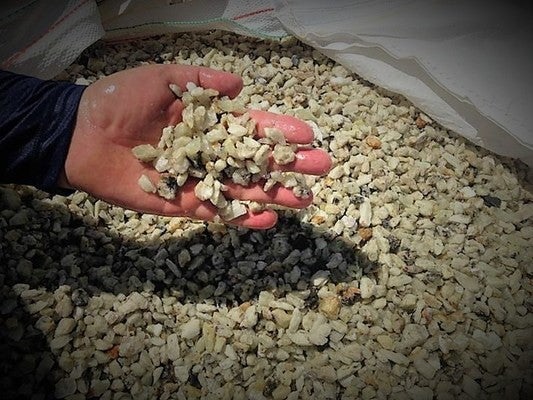 South Korean steelmaker Posco has launched a holding company to help it strengthen its focus on its fast growing non steel business, such as battery materials and hydrogen.
Shareholders last January voted in favour of establishing a new company, POSCO Holdings, to oversee the group businesses which will be split into two separate divisions: steel and non steel. Companies such as Posco Chemical and Posco Energy will report directly to the holding firm.
Posco has invested heavily in recent years to expand into new growth areas, including electric vehicle battery materials such as lithium and nickel, and also hydrogen.
South Korea has some of the world's largest and most ambitious EV battery manufacturers, including LG Energy Solution, SK On and Samsung SDI. The country is also encouraging the development of alternative energy sources such as hydrogen.
Posco recently announced plans to invest KRW10trn (US$8.3bn) to develop the capacity to produce and deliver 500,000 tons of hydrogen per year by 2030. It also said it would lift its production capacity of cathode and anode materials for batteries to 420,000 and 260,000 tons per year respectively by 2030.
In the short term it planned to expand annual production capacity of lithium and nickel to 220,000 tons and 140,000 tons per year respectively.
This year the company is scheduled to begin construction of an US$830m lithium hydroxide production plant in Argentina to meet fast growing demand from the global EV sector, following the earlier acquisition of lithium mining rights in the country from Australia's Galaxy Resources.
Last December, Posco Chemical Company agreed to set up a joint venture with General Motors in North America to produce high nickel cathodes for EV batteries from 2024. This followed an announcement of plans to invest US$240m to expand capacity for EV battery cathodes and precursors by 30,000 tons/year in China's Zhejiang province.
The company is currently building a KRW230bn (US$191m) refinery in the South Korean city of Gwangyang with initial capacity to process 20,000 tons of nickel-sulphate per year, enough for 500,000 EV battery packs. That followed the announcement of a new lithium hydroxide extraction plant in the same city capable of processing 43,000 tons per year from 2023.