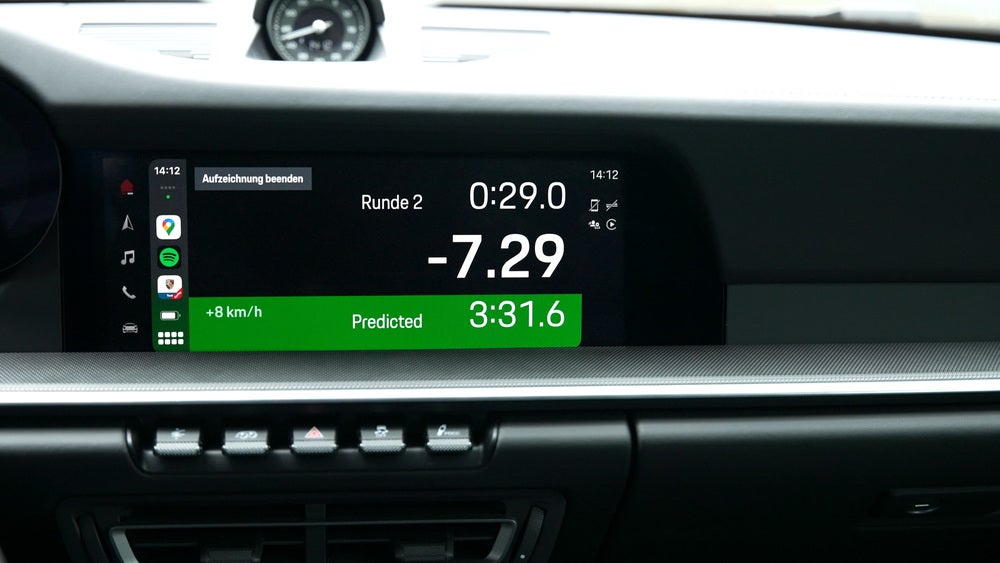 The sixth generation of Porsche's Communication Management (PCM) launches in the 911, Cayenne, and Panamera models this summer.
The updates include integrations of Apple Music and Apple Podcasts plus wireless Apple CarPlay support.
Android Auto is also now included and the Voice Pilot voice assistant can now understand instructions in natural language.
The navigation system calculates faster and displays its information more clearly.
PCM 6.0 also ensures software updates will be possible over-the-air.
In the future, Porsche said, PCM system could also become the digital basis for adaptive sound.
Drivers with an Apple Music subscription will have access to 75m songs ad-free, editorially curated playlists, and daily selections including all of the artists and hosts broadcasting across its Apple Music 1, Apple Music Hits, and Apple Music Country global livestream radio stations, via a three-year free in-car internet connection.
Customers can link their Apple ID to their vehicle in the Porsche Connect app or online.
"We have succeeded in combining the classic radio experience with the modern streaming experience," said Martin Bayer, Porsche Manager Navigation and Infotainment.