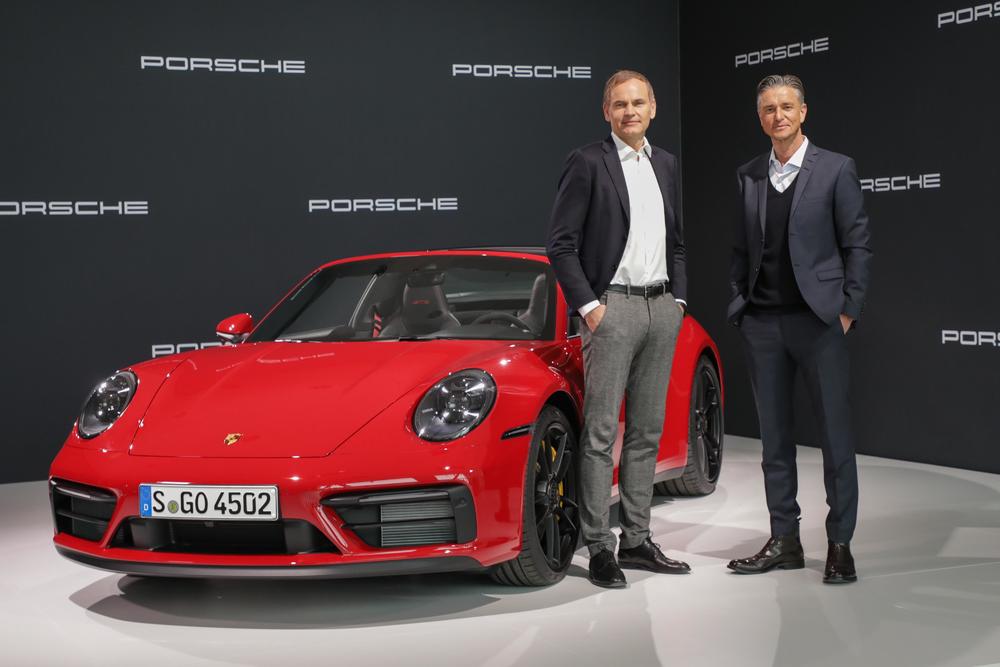 Porsche AG said on Monday it set four new financial records in full year 2022.
Sales revenue rose 13.6% year on year to EUR37.6bn versus EUR33.1bn for 2021. Operating profit rose 27.4% to EUR6.8bn while deliveries and automotive net cash flow reached new highs last year.
Operating return on sales rose from 16% to 18%.
"In difficult conditions, we achieved the strongest result in the history of Porsche, by some distance," said chairman Oliver Blume in a statement.
Porsche said it sold 309,884 cars last year, "despite the effects of the war in Ukraine, the challenges of the coronavirus pandemic, and global supply chain disruptions", a rise of 2.6% over the 2021 tally of 301,915.
"Our success factors are improved price positioning, the strong product mix, the increase in vehicle sales, exchange rate effects, and our strict cost discipline," added finance and IT chief Lutz Meschke.
"We're going to take a fresh look at everything, from our product range and pricing to our cost structure. We want to increase the quality of our contribution margins and make our products even more attractive."
The automaker's 29 September 2022 IPO was the biggest in Europe in terms of market capitalisation.
"We can now become even more focused and pick up even more speed," said Meschke. "The newly attained autonomy gives us additional entrepreneurial freedom. We will strengthen specific capabilities in key areas such as software and battery technology."
An electric Macan will go on sale in 2024 followed by the electric 718 in mid-decade and an electric Cayenne. This fourth generation of the SUV will aid Porsche's goal of offering at least 80% of its new vehicles as EVs in 2030.
A new electric SUV positioned above the Cayenne will widen its EV range, based on a new SSP Sport platform.
"We are seeing growing profits in this segment, in particular in China and the US," said Blume.
The Cayenne will be updated this year and the new model line will include three plug-in hybrids with greater electric ranges.
"Should the economically challenging conditions not further intensify significantly, we expect a group operating return on sales for the 2023 financial year in the range of 17% to 19%," said Meschke. This guidance is based on sales revenue in the range of EUR40bn to EUR42bn euros.
Meschke said: "In the long run, we are aiming for a group operating return on sales of more than 20%."