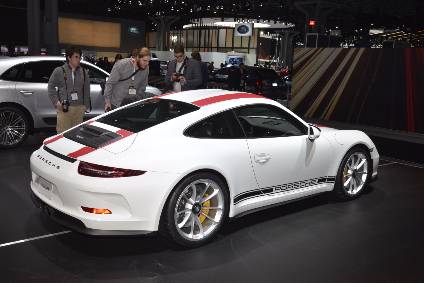 Porsche first quarter 2022 sales revenue grew from EUR7.73 to EUR 8.04 billion (up 4.1% year on year), and operating profit from EUR1.26 billion to EUR1.47 billion (+17.4%).
Return on sales improved from 16.2% to 18.2%.
"Despite all the global challenges, we're still right on track," said finance chief Lutz Meschke.
"Due to many external challenges that we cannot influence, it is difficult to provide an outlook. Nevertheless, we are aiming for a return on sales of at least 15% in [full] year 2022."
Deliveries fell 5% to 68,426 units, 23% were electrified and 14% were fully electric.