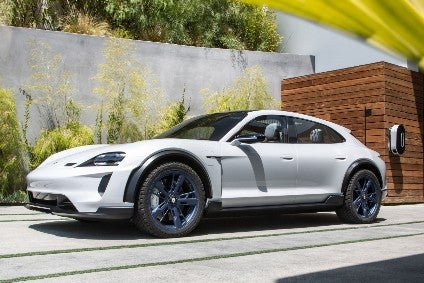 Porsche said it set a new revenue record in 2020 EUR28.7bn, up EUR100m year on year.
Operating profit of EUR4.2bn was down from EUR4.4bn before special items and EUR3.9bn a year ago. The return on sales was 14.6% in 2020, Porsche said without comparison, was "within the strategic target corridor despite the tense economic situation".
"The strong figures from 2019 were thus only barely missed, despite a temporary shutdown of production."
The automaker delivered 3% fewer vehicles – 272,000 – than in 2019.
Profit before tax was EUR4.4bn, "an increase on 2019".
"The financial year 2020 was successful for Porsche despite challenging circumstances," said chairman Oliver Blume.
"There are four reasons for this: our attractive product range, convincing electric models, our brand's innovative strength and the determination with which we approached our crisis management."
Finance chief Lutz Meschke said record figures were achieved despite the difficult global situation due to a "very swiftly established cost and liquidity management system".
"Our top priority in the crisis was liquidity. We needed to reduce all costs that were not absolutely necessary."
"We didn't scrimp at all when it comes to the future topics. We continue to proceed at full speed on transformation, digitalisation and electrification. Attempting to economise in these areas will very quickly result in a loss of competitiveness. Our cost and liquidity management provided a benchmark. We protected our business so we can get going again at full steam once the crisis ends."
Porsche is aiming for an operational return on sales of 15% in 2021 "despite the difficult economic situation".
The worker bonus is EUR7,850.
In 2020, a third of all vehicles delivered in Europe were fully or partially electric; worldwide it was 17%.