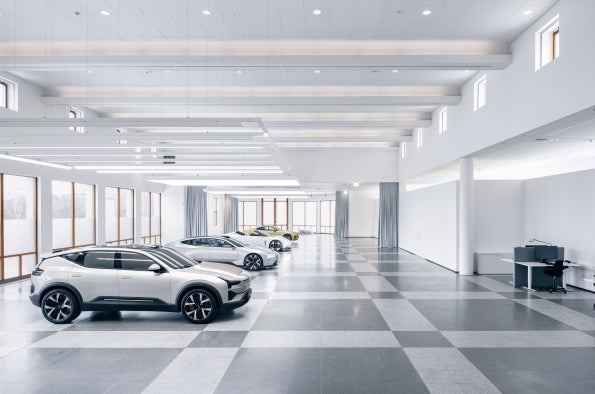 Swedish performance EV maker Polestar reportedly will set up a new research and development (R&D) facility at the former Saab/NEVS factory in Trollhattan.
The new 15,000 square foot facility reportedly will supplement existing centres in Gothenburg and Coventry, England and will initially conduct powertrain development for the upcoming Polestar 5 and 6, media reports said.
Powertrains, electric motors, and batteries would also be tested at the plant rented from Trollhattan city.
National Electric Vehicle Sweden (NEVS), which took over the factory some years ago from defunct Saab, reportedly ceased operations recently.
Polestar confirmed the earlier media reports to Just Auto.
The automaker has 800 people in R&D in Europe alone.
Its Polestar 2 EV is built at a parent company Geely site in China while the 3 will be built both in Chengdu and the US Volvo Cars plant in South Carolina while the just launched 4 will be made at a Geely factory in Hangzhou Bay.