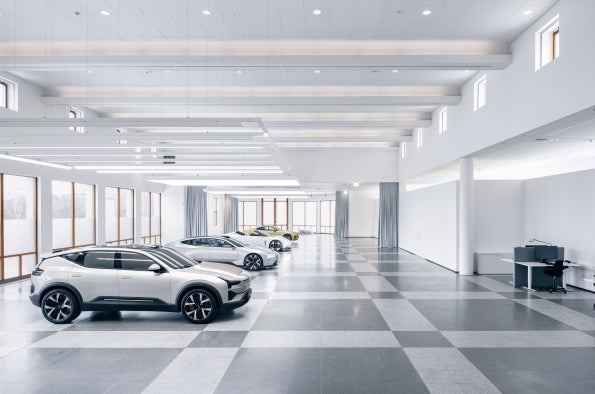 Geely-owned Polestar has inaugurated a new design studio in Gothenburg, Sweden, located 'in a dense forest adjacent to the brand's global headquarters'.
The dedicated facility provides a specialist home for up to 120 design team members, led by Maximilian Missoni, in an environment that the brand says 'combines modernist architecture with the brand's clean, minimalistic Scandinavian aesthetic'.
Born out of a historic former Volvo facility completed in 1984 by Italian Romaldo Giurgola and local architect Owe Svärd, the building has been fully upgraded 'while maintaining its unique architectural character'.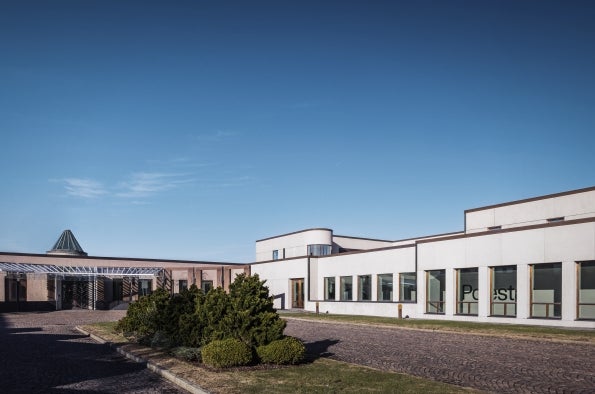 The Polestar Design team will continue to build on the brand's new design language, previewed by the Polestar Precept and electric roadster concept cars, and carried into production with Polestar 3 which launched in October 2022.
The new facility includes a specialist showroom area, clay working station, material and colour lab, auditorium and multiple digital studio spaces, management offices, VR rooms and meeting spaces.
Maximilian Missoni, Polestar's Head of Design, said: "When such care, attention to detail and material quality was so carefully considered at the point of construction back in 1982, it was important to me that we respected the original intentions when integrating our studio into the building. We deliberately showcase the original structure and detailing, respecting the very fabric that gives it its unique character.
"But while we wanted to respect tradition, we also wanted this to be a state-of-the-art home for our growing Design team. So, alongside the glorious views out west of the Gothenburg archipelago, the studio features the latest equipment on the inside to make our jobs easier and produce better results in the most efficient way."
Polestar 3 goes into production in mid-2023 and first deliveries in launch markets are expected in the fourth quarter of 2023.