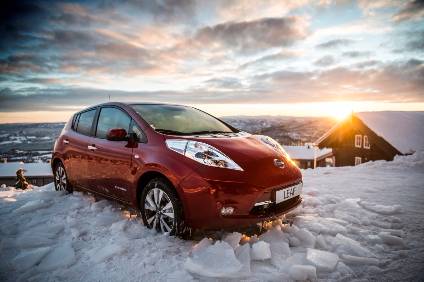 Ponz Pandikuthira, Nissan Europe's VP for Product Portfolio and Advanced Product Strategy, has said that the poor reputation of diesel is among the factors at work that will help to boost electric vehicle sales in Europe over the next five years.
Ponz Pandikuthira told delegates at Frost & Sullivan's Intelligent Mobility 2017 event in London that a number of factors are coming together to support much higher sales of EVs in Europe.
Pandikuthira said that a significant driver in Europe is tougher CO2 emission averages that apply from 2020. The 95g/km CO2 average will require some work he said. "To put this in perspective, our best selling Qashqai today is at 99g/km of CO2 and the whole fleet average will have to be 95g/km in just three years."
He also said that OEMs are generally ramping up EV product offerings and that will also lead to higher industry volume. In addition charging infrastructures continues to expand and tax incentives are helping to incentivise EV purchases.
However, he also told delegates that the "reputation of diesels in the recent past hasn't been very great".
"People are walking away from the diesel segment at a pretty rapid rate," he added.
"All this is going to drive electrification in the future; it's not a fad, it's here to stay."
Pandikuthira also said that if all of the major markets of Europe introduced Norway-style incentives, the market for EVs could grow to 2.8m units a year by 2025. LMC Automotive forecasts 600,000 units a year for EVs in Europe by then.
The Renault-Nissan Alliance has so far sold 460,000 EVs cumulatively, led by the Nissan Leaf. "It's not niche any longer," Pandikuthira said. "EVs are now accepted as part of the mainstream market."