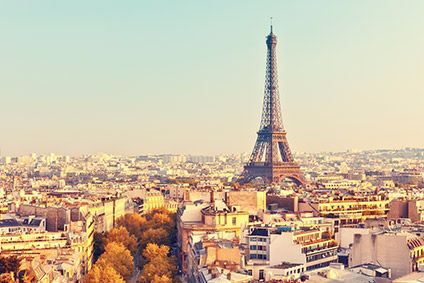 Paris has delivered an indication to Renault its wish to see sites preserved in France as speculation swirls the future of some plants is being reviewed.
No indication has yet been forthcoming from Renault as to its site strategy, but there are increasing noises being made in France for the need to retain domestic production in the face of the global pandemic.
"We are extremely attached, uncompromising even, I would say, to the retention of French sites," said French Prime Minister, Edouard Philippe, addressing the Assemblee Nationale or Parliament. "Renault is a global company, it's true, but it is obviously a French brand. We are extremely uncompromising France remains the global centre for engineering, research and innovation."
The French PM also said the country has committed itself to backing Renault's future as the economic fallout from the coronavirus pandemic starts to be felt across many major European companies.
His comments come hot on the heels of Paris announcing a EUR5bn (US$5.5bn) loan guarantee for the manufacturer in which the French State holds a 15% stake to mitigate the effects of the global crisis.
Access to the significant liquidity and reassuring comments by the Prime Minister will go some way to bolster Renault, but speculation is mounting in France the manufacturer is looking to rationalise its domestic operation, with the Flins site for example, coming in for some scrutiny.
"There is a responsibility by the company [Renault] to advance, to transform itself, to explain the need for this transformation while realising the reality of the country, which welcomes it and which will, to a certain extent, keep it alive," said Philippe to the French deputes in Paris. "Renault is a flagship of our industrial, economic and social history in many ways; it is a Group in which the State is a shareholder. So we are careful, extremely careful, you can well imagine.
"We are going to study the automaker's proposals. You [deputes] raised reports which have not yet been presented. But I want to say, to remind you [of] our attachment to Flins."
"You have seen April [figures] go down between 75% and 80%, which has never been seen… it is true for Renault and all other manufacturers. Second element – which no-one argues against and which is already in the air is – if I dare say so – before the crisis the necessity for Renault as well as for all major industrial players particularly in the car sector – to pursue and deepen transformation by competivity. Transformation must be rapid with electrification, with emissions reduction.
"The necessity in which Renault finds itself, is first of all to strengthen the alliance… to adapt its range and organisation in the circumstances which we know. I think the manufacturer must formulate a plan which is not defensive, but offensive."
The French Prime Minister also addressed a particularly hobby horse of his Finance Minister, Bruno Le Maire, who has championed the re-shoring of industrial activity back to France after a considerable period when low-cost countries proved attractive.
The PM did not make explicit any aid from the State would be dependent on a re-emphasis to manufacturing in France, but his comments, allied with those of Le Maire, will no doubt be music to union ears with rumours concerning the future of domestic plants swirling in the country.
"I think the French automotive sector has de-localised too much," noted Le Maire earlier this week.
"It must relocalise certain production and it is the balance between these three courses which should allow us to have a car industry which can emerge stronger after the crisis."