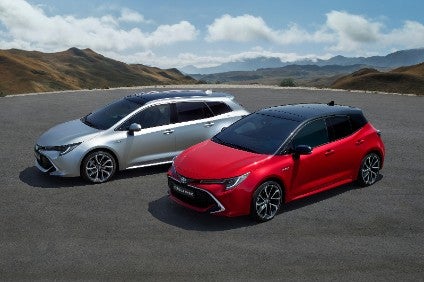 Toyota has already put plans into place to maximise efficiencies at its UK plant ahead of any Brexit deal, good or bad.
It has made a number of investments at the Burnastion factory in Derbyshire and its engine plant in Deeside aimed at heading off any negative effects when the UK leaves the European Union.
Johan van Zyl, president and chief executive officer of Toyota Europe, said: "If there is no agreement on frictionless and tariff-free trade there will be a considerable effect on logistics. This can lead to disruption or stoppages in production. We would probably have to increase our stockholding which is not our way of doing business. All of this will also lead to cost increases."
But he added there was little chance of Toyota baling out of the UK in the event of no deal.
"We are a long term investor and intend to stay in the market but if we don't have easy access to 90% of our suppliers then it is going to make business conditions very tough."
The rationalisation process has been behind the move to dump the slow selling Avensis and drop the Auris nameplate – both models built at Burnaston.
The Auris returns to the previously used global Corolla nameplate and will continue to be assembled in the UK in hatchback and wagon form with the sedan, previously built only in Turkey, now added.
Van Zyl said: "This will give us synergies with our factory in Turkey which also uses the same C-platform."
The Avensis will be replaced by the revived Camry, again sourced from Japan, while van Zyl said the Corolla Wagon would be an adequate replacement for the Avensis estate.
He added that he was confident European sales would be ahead of last year's 1m.
The Russian market is coming back slowly although Turkey remains down due largely to the political situation. This is more than offset by western European markets where we see growth of around 1%."
Lexus sales are around the 75,000 mark and van Zyl expects the figure to grow steadily towards a target of 100,000 by 2020.
"We are fully reliant on imports with Lexus so the free trade agreement between Japan and the EU will take away the current 10% tariff on the vehicles."