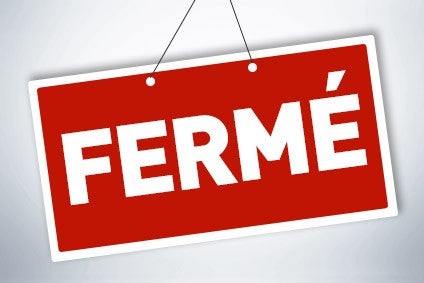 France's Finance Minister has held an urgent meeting in Paris with unions, regional Councils, suppliers and representatives of the country's car industry as the sector undergoes radical change surrounding the increasing move to new propulsion.
Nowhere has this challenge more vividly illustrated than the recent furore surrounding Ford's decision to shutter its transmissions plant in Blanquefort near Bordeaux, making all 850 employees redundant.
Bruno Le Maire convened the meeting, also attended by his Economy and Finance Minister, Agnès Pannier-Runacher, as well as Plateforme Automobile president and former Education Secretary, Luc Chatel, in a bid to address the multiple issues posed by the transition to new propulsion.
"This meeting is part of a working cycle put in place by the two Ministers and Regional Presidents following a meeting on 8 January, designed to set out the position of the State and regions concerning industrial policy," said a statement from Le Maire's Finance Ministry.
"This first meeting centred on the automotive industry, which is facing numerous evolutions: autonomous and connected cars, electric vehicles, energy mix, diesel and training/competence."
The Finance Minister became a highly visible figure, along with French unions, Force Ouvrière (FO), CFE-CGC and Confédération Générale du Travail (CGT), in the battle to save the Blanquefort site, which culminated in Ford offering to pay EUR20m (US$22.5m) to re-industrialise the plant, although it is not clear what exactly this entails.
For its part, Ford said it was working with the French government to reduce the impact of the Blanquefort factory's closure.
"When Ford leaves the FAI site, we also want to do so in a fair and responsible manner," said a Ford statement sent to just-auto. "That is why we have offered a comprehensive social plan and have signed a Letter of Intent with the French Government offering revitalisation support significantly above the legal requirement.
"Ford has offered to transfer the land (depolluted to agreed standards) and building for EUR1. We will share more details about our revitalisation plan once finalised."