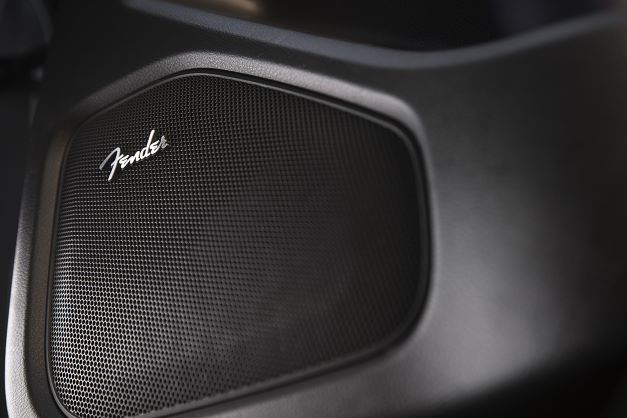 Panasonic Automotive Systems of America has worked with Fender Musical Instruments on the premium audio system making its debut in the US built, redesigned 2022 Nissan Frontier.
"The unique collaboration… has led to an impressively engineered vehicle sound system with uncompromised sound quality and performance," Panasonic said.
The Frontier will be the second Nissan truck and, the automaker claimed, the only vehicle in its class with this audio system – Fender Premium Audio made its brand debut in the 2019 Titan.
The Frontier system has 10 speakers and a 440 watt amplifier and uses Panasonic's Acoustic Motion Control technology to reduce vibration in individual speakers to optimise the sound field on- or off-road.
The Fender system will be available with three Crew Cab trim levels.
Other features include claimed segment exclusive front three way speakers for improved staging and acoustic performance, one inch soft dome tweeters in the top of the instrument panel, 2.5 inch Super Dynamic Range (SDR) midrangers in the top of the instrument panel, 6 x 9 inch SDR high power woofers in the front doors, 6.5 inch rear door mid woofer speakers plus two 6.5 inch Super Low Distortion Driver (SLDD) subwoofers in a 10 litre enclosure.