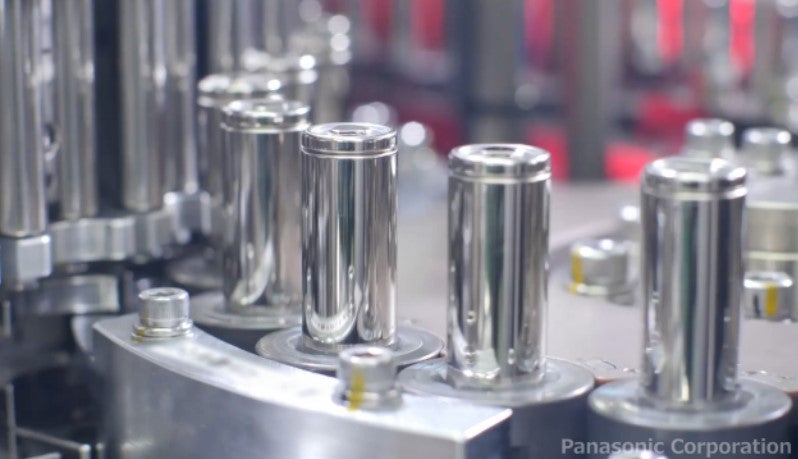 Panasonic Corporation announced it planned to begin mass production a new lithium-ion battery in Japan before the end of March 2024 to supply its main electric vehicle (EV) customer Tesla.
The Japanese electronics giant jointly owns a lithium-ion battery plant in Nevada with Tesla which is dedicated to supplying batteries to the carmaker's nearby GigaFactory 1.
Panasonic said it would produce its latest lithium-ion battery on the site of its former laptop and mobile phone battery plant in Kinokawa in Japan's Wakayama prefecture.
Reports suggested the company chose this location because of the availability of skilled engineers, despite the distance from Tesla vehicle plants, after it struggled to recruit enough skilled staff for its existing plant in the US.
Last October, Panasonic unveiled its new 4680 cylindrical battery cell which is 46mm in diameter and 80mm tall – around five times larger than the cells it currently supplies to Tesla. As well as being cheaper to produce, the new battery packs will also improve the driving range.
The company said it would build two new production lines at Kinokawa with trial production of the first line set to begin by the end of 2022.
A separate report suggested Panasonic planned to invest JPY80nm (US$692m) at the plant.