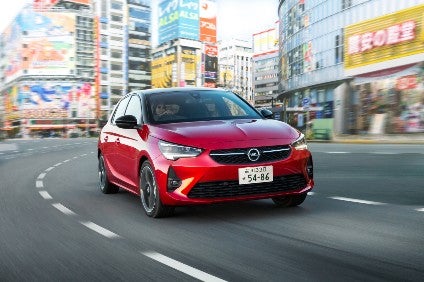 As doors close on Opel, others are opening.
The one time General Motors brand, now in the PSA Group, will return to Japan in 2021 with the Corsa, which "may" be renamed, the Combo Life and the Grandland X compact SUV. Further models will follow.
"The Japanese car market is one of the largest in the world. Opel enjoys an excellent reputation there as a German brand. Therefore, our return to Japan is a very important step to significantly increase our profitable exports – as we promised in the Pace! plan," said Opel CEO Michael Lohscheller.
In Japan Opel will be part of PSA's national sales organisation and will benefit from established infrastructure and expertise.
"This greatly facilitates the return to this market," PSA said.
The brand has previously been represented by a private importer.
PSA's Peugeot, Citroen and DS Automobiles brands sold 15,600 vehicles in Japan in 2019 and PSA hopes Opel will attract new customers.
The brand will offer combustion engines and electrification with the Corsa BEV and Grandland X PHEV.
A new dealer network will be developed and expanded so, by 2023, Opel is represented in over 80% of the country.
Opel recently announced entry into Colombia and Ecuador.