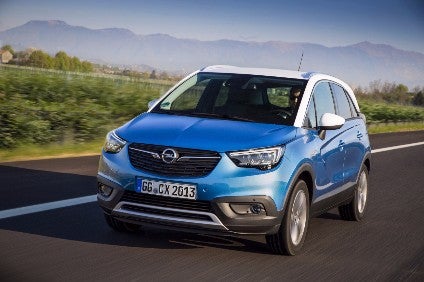 Import rights for Opel in South Africa are set to change on 1 January 2018 following General Motors' decision earlier this year to exit the country by the end of 2017 and the subsequent sale of Opel and the Opel/Vauxhall brands to PSA.
From 1 January, Opel will be imported and distributed by Unitrans Automotive. The company already operates as a nationwide retailer for many brands and will sell the German brand through 35 dealerships, some of them owned by Unitrans, others by independent owners.
Two flagship stores for the brand are under construction in Johannesburg and Cape Town. Unitrans dealers will also launch the Crossland X B-SUV in December.
The Grandland X will follow in the first half of 2018 with redesigned Corsa to follow.
In addition, also from 1 January, Opel dealers will take on Chevrolet aftersales business after the brand is axed locally with the closure of GM South Africa.
The extension of the South African business is part of PACE!, Opel's plan for the future presented on 9 November. The brand aims to achieve a stronger international footprint and enter more than 20 new export markets by 2022.
"We view South Africa as an important market," said Matthias Seidl, Opel's executive director sales operations, at the presentation of the Crossland X in Johannesburg. "South Africa is a strategic investment for Opel and our aim is to take the brand from strength to strength and in other key markets."
The Mokka X SUV is already available in South Africa.