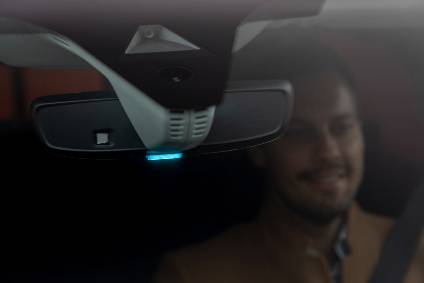 The Opel/Vauxhall Grandland X crossover now comes with a blue light in the windshield to signal to others that it is in purely electric driving mode.
When the Grandland X plug-in hybrid drives in electric mode, a blue light in the windshield, just below the interior mirror, glows blue.
The blue light signals EV-mode to other road users and also "makes things easy for law enforcement officers", Opel's release says – for example, when the Grandland X drives into areas where only E vehicles are permitted. In this case, one glance is enough to see that an Opel is driving purely electrically.
To ensure that there is always enough power available for emission-free blue-light driving in the city, the Grandland X plug-in hybrid features the "e-Save" function. This function allows the electrical energy stored in the high-voltage battery to be saved for later use, for example for driving in areas where only electric cars are permitted. The driver can set this function via the infotainment system's colour touchscreen, thereby retaining some or all of the available electrical energy until it is needed on his route.