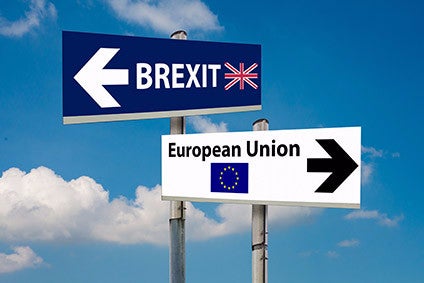 America's component manufacturing body says it expects lower revenue for its members following the UK's shock decision to leave the European Union (EU).
The fallout following last week's (23 June) referendum is still echoing around the UK, which saw the Leave campaign garner 52% of the vote in a campaign that has since seen British Prime Minister, David Cameron announce his resignation and a bitter civil war erupt in the Labour Party.
Sterling's value against the dollar has fallen and while most of the share losses originally incurred have been recouped, uncertainty still stalks the UK with various supplier bodies including Germany's VDA and pan-European association, CLEPA, calling for no new tariffs to be imposed.
To those voices has now been added that of the US Original Equipment Suppliers Association (OESA), which is estimating fewer light vehicle sales.
"Our members are concerned about recent events," an OESA spokesman told just-auto. "Certainly many are now expecting lower light vehicle sales in the UK and Europe as a result of the vote and this will negatively impact revenues.
"In addition, the drop in the Pound will impact North American components coming into the UK – making them relatively more expensive – similarly in [the] EU as well. This will negatively impact revenues.
"Uncertainty is not desired, and until the dust settles, we expect further investment and planning for sourcing in UK/EU will be limited. "
Despite the vote to leave the EU, it is expected any formal secession could take up to two years as an army of civil servants works out the precise terms of an exit.
Equally, the process cannot even start until the UK formally triggers the process through the imposition of 'Article 50,' the mechanism by which any of the 28-strong club can exit the association and London appears in no hurry to do so until the Conservative Party elects a new leader, who will then become Prime Minister.
The new Premier may then decide – or not – to call a snap general election potentially further delaying any firing of the starting gun for Article 50.
Germany has huge vested interest in continuing to trade normally with the UK, with the its auto sector exporting more to Britain than any other country in the world.
The German automotive and supplier body, VDA, expressed a widespread hope no extra tariffs would result following the UK's exit.
"Following British departure from the EU, it will be in nobody's interest to make the international flow of goods more expensive by erecting customs barriers between Britain and the European continent," said VDA president, Matthias Wissmann.
"Every possible measure must be undertaken to enable the continued free movement of goods and services between the UK and the other EU countries.
"And even after leaving, free exchange of goods with the Continent will still be to Britain's net advantage."