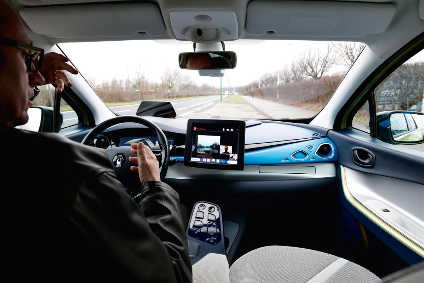 High volume automotive car companies are well-placed to meet the challenges ahead in urban mobility and add mobility services according to Renault-Nissan 's connected vehicle and mobility services manager.
Ogi Redzic told delegates at Frost & Sullivan's Intelligent Mobility event in London that Renault-Nissan 's business model is based on leveraging scale across high-volume platforms and that is well suited to rolling out new mobility services as well as advanced technologies.
"We can expand our efforts in urban mobility," he said. "And we can expand our efforts in urban mobility at a global level and we want to lead in autonomy. The alliance has always been about making new technology as accessible to as many people as possible.
"We can make autonomous driving available to the mass-market and we can lead the market, as we have done with electric cars," he said.
Redzic also maintains that automotive OEMs will take the lead in autonomous vehicles. "Who will you trust to provide an autonomous drive? Is it someone from Silicon Valley, the OEMs or somebody else? Most people trust the OEM. They trust the OEM to do the right thing; the OEM has a track record in things like vehicle testing – they're not just going to create a vehicle, put it out there and see what happens. The OEMs now need to bring more know-how – the whole stack – in-house as autonomous driving gets nearer."
Redzic believes the OEMs have a natural advantage because of their industrial specialisation. "It is much easier to build mobility services than it is to build a car," he said. "It may have got easier to build a car over the last twenty years, but it is still pretty difficult to do. The OEMs are in a strong position."
He also told delegates that Renault-Nissan is in the process of ramping up its capabilities in connectivity and hiring 300 engineers to help roll out connected services to new and existing vehicles. "It is not just new vehicles. There is an opportunity in the parc," he said.
And he sees a big data opportunity ahead. "We can offer the learnings – with consumer consent – create packages for better insurance, vehicle maintenance, engage fleet operators. We can help the customer journey."