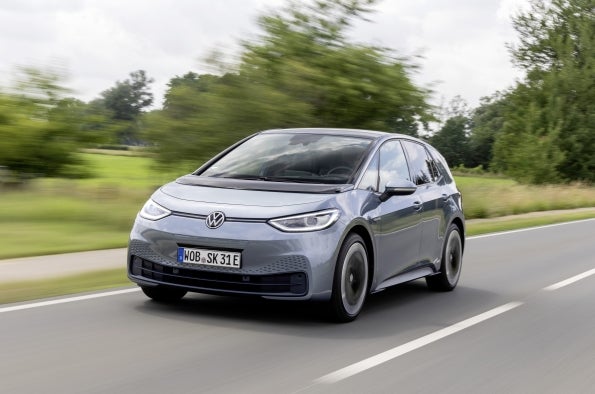 A clean transport campaign group claims that the chips shortage combined with EU fleet average CO2 rules is driving EV production and sales in Europe up.
Speaking at a BVRLA conference, Greg Archer, UK director of campaign group Transport and Environment, said that while the semiconductors crisis had hit car manufacturing hard, a knock-on effect of it had been to indirectly incentivise carmakers to build more EVs than they might otherwise have done, thanks to the effects of EU legislation.
He told delegates: "EVs are really benefitting indirectly from the chip shortage. What we are seeing is manufacturers prioritising putting the chips they do have into their high-margin vehicles.
"Those high-margin vehicles tend to be higher CO2, and as a result because of the European regulations on CO2, the manufacturers are also needing to increase their supply of EVs, in order to ensure they meet their CO2 targets.
"So, we're seeing a really good example of the way the European CO2 regulations are continuing to drive EVs into the European and indeed the UK markets. This is ultimately why we have seen the big increase in [electric] vehicles over the last couple of years, because of the regulations that have been put in place."
Despite this localised, indirect benefit for EVs, the conference also heard from Christoph Domke, senior director at FTI Consulting, that the overall semiconductor situation was not likely to improve any time soon.
He said: "I think [the semiconductor crisis] is probably more severe at the moment than it was at any time before. Looking forward, it's probably something that will stick around for the next one or two years, because there is such a significant demand in the sector for semiconductors.
"But we should not forget also that car makers are not at the front of the queue. A lot of other businesses which have need for much more advanced and more expensive chips, predominantly the technology and telecommunications sectors, so unfortunately you have to say the priority is not the car manufacturers.
"I would assume we will see this crisis happening at least until next year or 2023. A lot of people out there say 2024, which I doubt, but it will stick around."
Domke added that it was not only semiconductors that carmakers were having trouble sourcing.
He said: "If you look to the wider supply chain there is a shortage at the moment when you look at plastics, lithium, steels and other parts.
"So, I think it might be time to really look at updating wider supply chains, particularly looking at the sectors that are not fit for purpose."