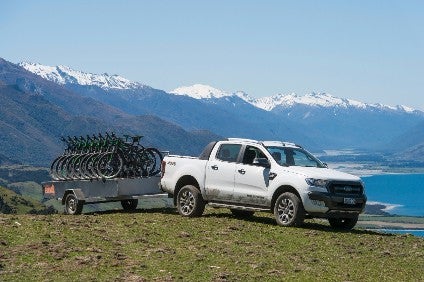 New Zealand's Motor Industry Association said October 2022 new vehicle sales rose 5.1% year on year to 14,736 registrations. YTD volume was up 0.3%.
Registrations of 10,771 passenger cars and SUVs were up 16.5% and 3.6% ahead of 2021 YTD.
Registrations of 3,965 new commercial vehicles were down 16.9% and YTD down 6.7%.
October registrations benefited from strong deliveries of back orders for electrified vehicles, the MIA said.
The three top selling models in October were the Ford Ranger (1491 units), followed by the Mitsubishi Outlander (1,030) and Toyota RAV4 (746).
Year to date, the Ranger regained top spot (8,939 units), followed by the Hilux (8,256) and Outlander (8,169).
Toyota remained overall market leader in October with 20% market share (2,969 units), followed by Mitsubishi with 14% (2,019) and Ford with 13% market share (1,972).
Market share YTD, Toyota also retained the lead with 18% (24,091 units) followed by Mitsubishi with 15% share (20,980) and Ford with 8% (11,649).
Top selling BEVs were the BYD Atto 3 (206 units) followed by the MG ZS (169) and Tesla Model Y (167).
Top segments were SUV medium with 25% share followed by SUV compacts (23%) and Pick Up/Chassis 4×4 (15%).
Year to date, small to medium segments comprised 59% of the total market.