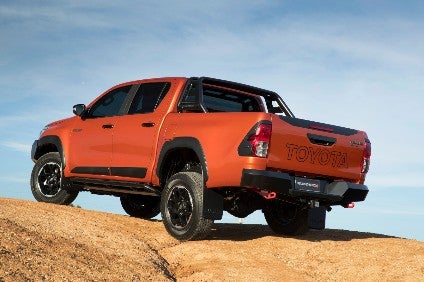 New Zealand's Motor Industry Association said 13,337 registrations of new vehicles in May were strong given current production constraints, weakening market conditions and geopolitical factors.
Registrations of 10,575 passenger cars and SUV's were up 5.6% year on year for the strongest May on record.
Registrations of 2,762 new commercial vehicles were down 39.2% on May last year and were likely to remain subdued in coming months due to the effect of the clean car taxes.
Overall, registrations of new vehicles were down 8.4% (1,215 units) on May 2021. Year to date the market was up 0.7%.
With high fuel prices, increasing costs of living and higher interest rates, sales of new vehicles are expected to progressively soften as the year progresses.
The top three models for May were the Toyota Hilux (942 units), RAV4 (923 ) and Mitsubishi Outlander (824).
Toyota remained overall market leader with a 23% share followed by Mitsubishi (14%) and Kia (13%).
In market share year to date, Mitsubishi retains the lead with 17%, followed by Toyota (15%) and Ford (9%).