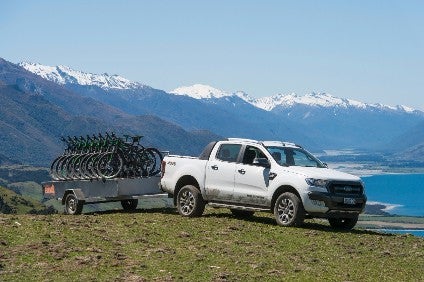 Sales of new vehicles in New Zealand in December 2022 fell 4.3% to 11,840 units, but that was still the second strongest tally for that month on record.
However, full year registrations rose 3.8% to a record 116,445 passenger and SUV vehicles with electrified models driving this outcome.
However, annual registrations of 116,445 passenger and SUV vehicles for 2022 was the strongest year on record, up 3.8% (4,302 units) compared to 2021 with electrified passenger and SUV vehicles driving this outcome.
Overall, the new vehicle market (light and heavy) came in at just 0.3% below 2021, the second highest year on record.
"It is an outstanding result given rising interest rates, a challenging business environment and inflationary pressures dampening economic activity," said the local Motor Industry Association.
"The outlook for 2023 is for a somewhat softer outcome, with businesses and private buyers tightening their belts."
Sales of BEVs for 2022 strongly exceeded expectations and are rapidly closing the gap on monthly sales of hybrids.
In December, the Ford Ranger was once again the top model (1114 units), followed by the Tesla Model Y (868 units), the Toyota Hilux (615 units) and then the Tesla Model 3.
For the year, the top models were the Ranger (11,577 units) followed by the Toyota (9,787 units) and the Mitsubishi Outlander (9,104 units).
There were 7,230 heavy vehicles (over 3500kgs GVM) registered during 2022, up from 6,282 registrations in 2021, an increase of 948 units.
Toyota remained overall market leader in December with 16% market share (1,944 units), followed by Ford with 14% (1,606 units) and Tesla with 11% market share (1,281 units).
For the year, the top three market leaders were Toyota with 17% market share (28,727 units) followed by Mitsubishi with 14% (23,886 units) and Ford with 9% market share (15,212 units, of which the Ford Ranger comprised 11,577 units).