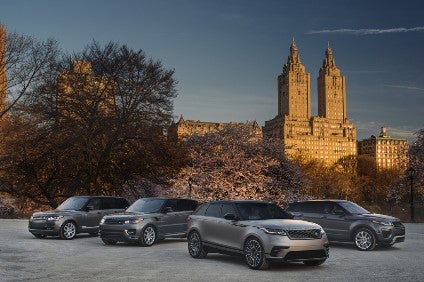 On the whole, last month's US light vehicle sales turned out better than expected. While most prognosticators said November deliveries would be down about 2%, the deficit was much smaller.
Total industry volume was slightly more than 1.39m, just 0.5% shy of last November. After 11 months, the cumulative total is just keeping its head above water by 0.4%. Going into the last sale month of 2018, automakers have delivered nearly 15.7m cars and trucks.
The seasonally adjusted annualised sales rate (SAAR) was another bright spot: the November reading was 17.55m, well above the expected 17.3m and the second highest of 2018.
Fiat Chrysler once again beat its numbers from November 2017. Increased fleet sales accounted for 24.6% of total turnover and 72.9% of the increase in FCA's November volume.
Boosted fleet deliveries help General Motors' estimated sales stay on the right side of the ledger last month while a decline in fleet business left Ford in the red again.
With the Model 3 in production, Tesla not only kept the American automakers in the black, it help drive a 2.6-point increase in the US market share.
With the sole exception of Subaru, the Japanese automakers all missed their marks in November.
A 17.3% shortfall in passenger car sales wiped out a 10.6% increase in light trucks to leave Toyota down 2.5%. The leading Japanese brand fell behind Ford in total monthly deliveries.
Nissan fared even worse with a 33.3% plunge in car deliveries as the company tried to rein in fleet sales and incentives. Even the Nissan brand's line of crossovers and SUVs wasn't immune. An 8.2% deficit wiped out an 8.1% improvement in upscale Infiniti deliveries.
Subaru capped eight years of consecutive monthly sales records with a 9.8% surge to a new November benchmark.
Hyundai is still in the process of trying to sort out the separation of its Genesis brand from its mainstream line and it is taking a real toll on volume.
Hyundai brand vehicle sales were up 3.0% in November, putting its year to date total slightly ahead of 2017. But a 76.5% nosedive in Genesis turnover trimmed the November advantage to 0.5% and left Hyundai short in the 11 month comparison.
Jaguar Land Rover delivered its best ever November results as the Land Rover marque enjoyed a 25.7% boost to its own November record.
Nissan's upscale Infiniti brand set a new November record as did FCA's Ram truck brand. Jeep retail sales beat their previous best
Mercedes-Benz kept the sales crown in the luxury segment by a comfortable margin though overall Daimler results were dragged down by a plunge in sales of its commercial vans.
Volvo is on a tear this year with deliveries up 24.5%. Lincoln was saved from another humiliating slip in the rankings by the new Nautilus SUV. Continued strong sales of the revamped Navigator are still keeping Ford's premium brand ahead of the former Ford subsidiary.
Estimated spending on incentives declined slightly but there was an uptick in subvented, zero percent financing offers which took some of the bite out of significantly higher interest rates.
Petrol prices are coming back down. For the first time in 18 months, the average price for unleaded is lower than it was a year ago. The prices for diesel and premium petrol remain higher compared to 2017 though they are lower than they were in early November of this year.
December is usually a blowout month for carmakers and dealers. Most industry watchers are fairly confident that 2018 will see more than 17m deliveries with the consensus around 17.2m.
* indicates a sales record.
Note: Monthly sales figures for General Motors are estimates.
**Volkswagen Group figures include Audi, Porsche and Volkswagen brands
Other includes estimated sales for Aston-Martin, Bentley, Ferrari, Lamborghini, Lotus, McLaren and Rolls-Royce