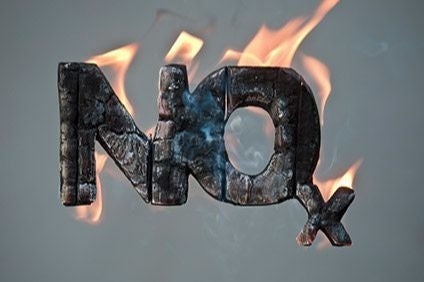 Volkswagen is promising "nothing will be swept under the carpet" as the biggest scandal ever to rock the corridors of Wolfsburg continues its toxic fallout.
Around 11m diesel models could be recalled worldwide following emissions irregularities, with the automaker dropping strong hints some sort of compensation package could also be made available to those whose residual Volkswagen models might be affected come resale.
The extraordinary developments during the past three months have seen the 12-division strong behemoth employing 600,000 people, placed under forensic scrutiny, with the rigging controversy reaching into the very highest echelons of German political life.
"I am not giving away any secrets when I say the last two-and-a-half months were something no-one has ever experienced at the Volkswagen group," newly-appointed chairman, Hans Dieter Pötsch told a dramatic press conference today (10 December) at the company's Wolfsburg headquarters.
"No-one could have imagined our company – a company where so many people gave their best day after day could end up in a situation like the one we have been experiencing since the end of September.
"We have lost trust of our customers, employees, politicians and the public. In a nutshell, we are in the midst of one of the greatest tests of the Group. Nothing will be swept under the carpet – it is essential these investigations are absolutely independent.
"We are relentlessly searching for those responsible and you may rest assured we will bring those persons to account. What happened and when? To what extent did our internal values encourage infringement?"
In a stark reminder of a new broom having recently swept with considerable vim through Volkswagen, Pötsch was flanked in Wolfsburg by new CEO, Matthias Muller, whose grave demeanour was echoed by his chairman.
"How do we make sure nothing like this ever happens again?" added Pötsch. "That is definitely the most important question."
Despite maintaining a stony neutrality on the possibility of any staffing implications should the group be hit by falling sales – "stable jobs [are] key" noted Muller – Volkswagen could yet be broadsided by a raft of litigation emanating mainly from the US but which could rapidly gain traction across the Atlantic and beyond.
Initial scrutiny has focused on irrelevant processes, reporting and monitoring systems, with associated infrastructure and findings to be reported to law firm Jones Day.
Amidst the collateral damage however, Pötsch added a small note of defiance, insisting the probe would stand up to robust analysis. "This investigation must not only be plausible, but must stand up to scrutiny in court," he said.